I have had the pleasure of having a great, working relationship with Grime Time Cleaning Co. for many years.  We started working together when the company was established in NY. When the owner moved to SC and she needed to revise her marketing materials to get her business up and running in her new location..
Grime Time Cleaning Co needed marketing materials that reflected the South Carolina Market. The owner wanted marketing materials that reflected her personality and professionalism.
Designed all marketing materials to reflect the colors she desired, her marketing materials have a clean, professional look with the flavor of South Carolina.  Assets created gave her the flexibility to use for print and digital marketing 
Design Output:    
                                                                                                                      Logo, Contract, Business Cards, Marketing included Flyers, Posters, Post Cards, Door Hangers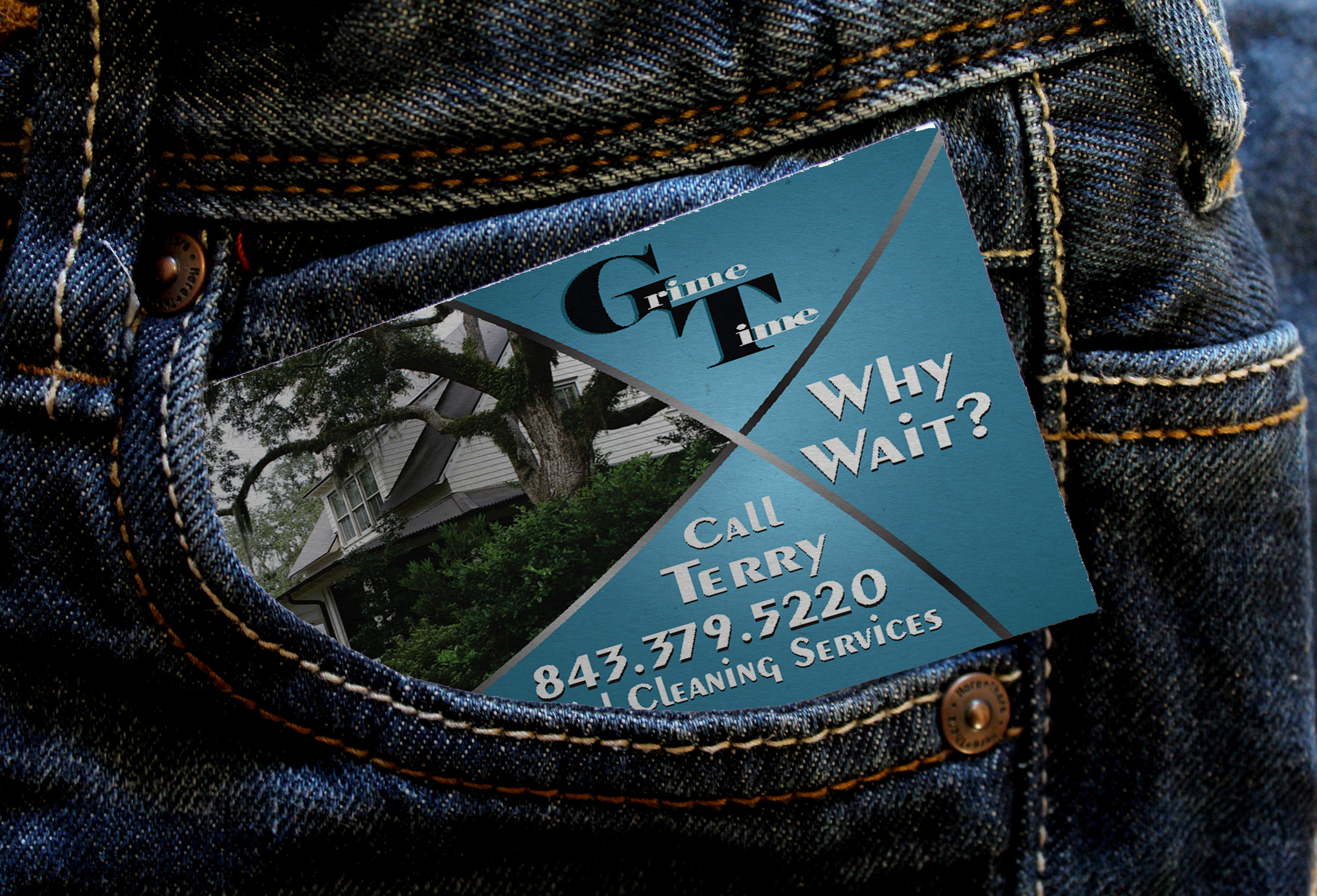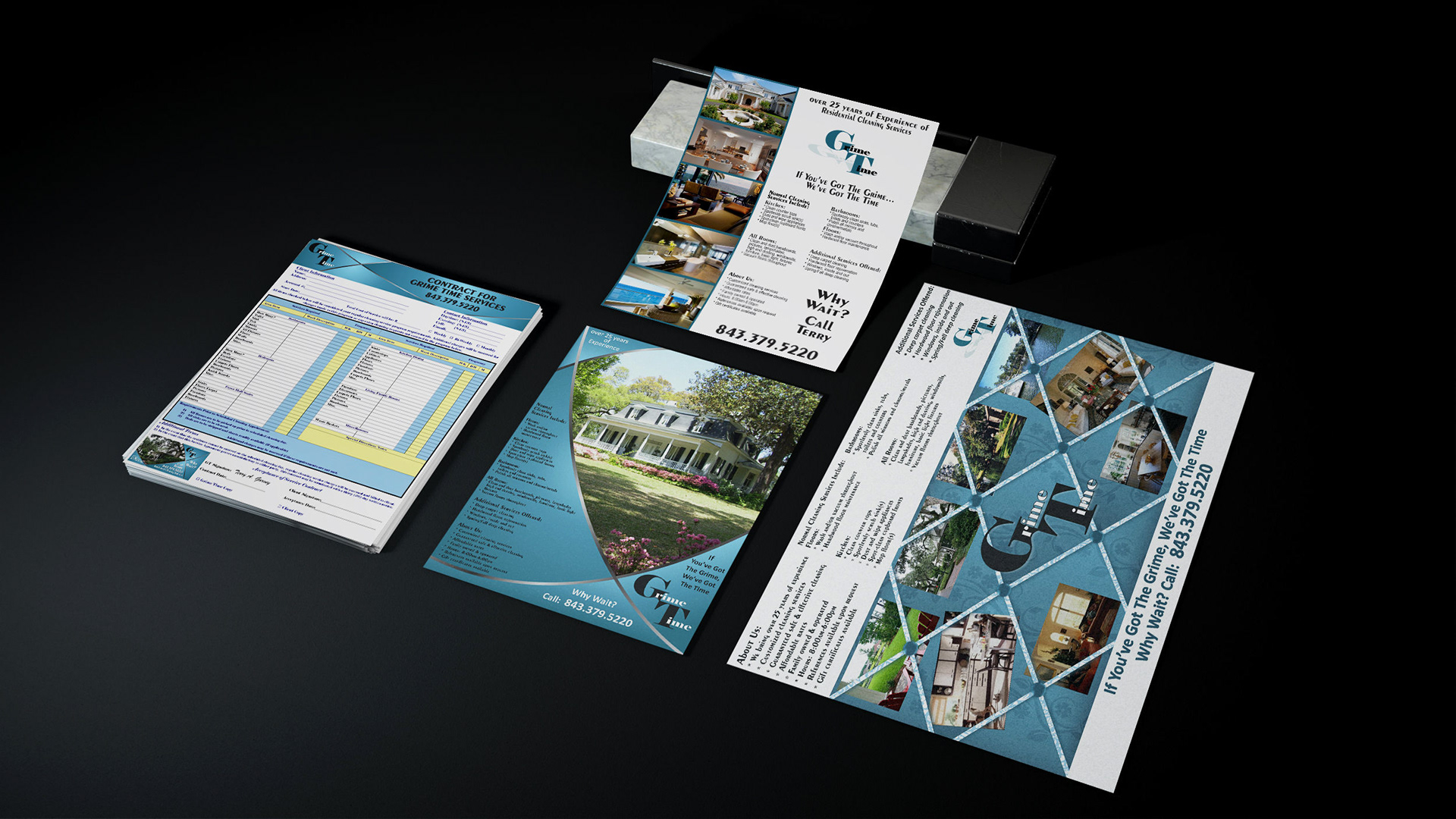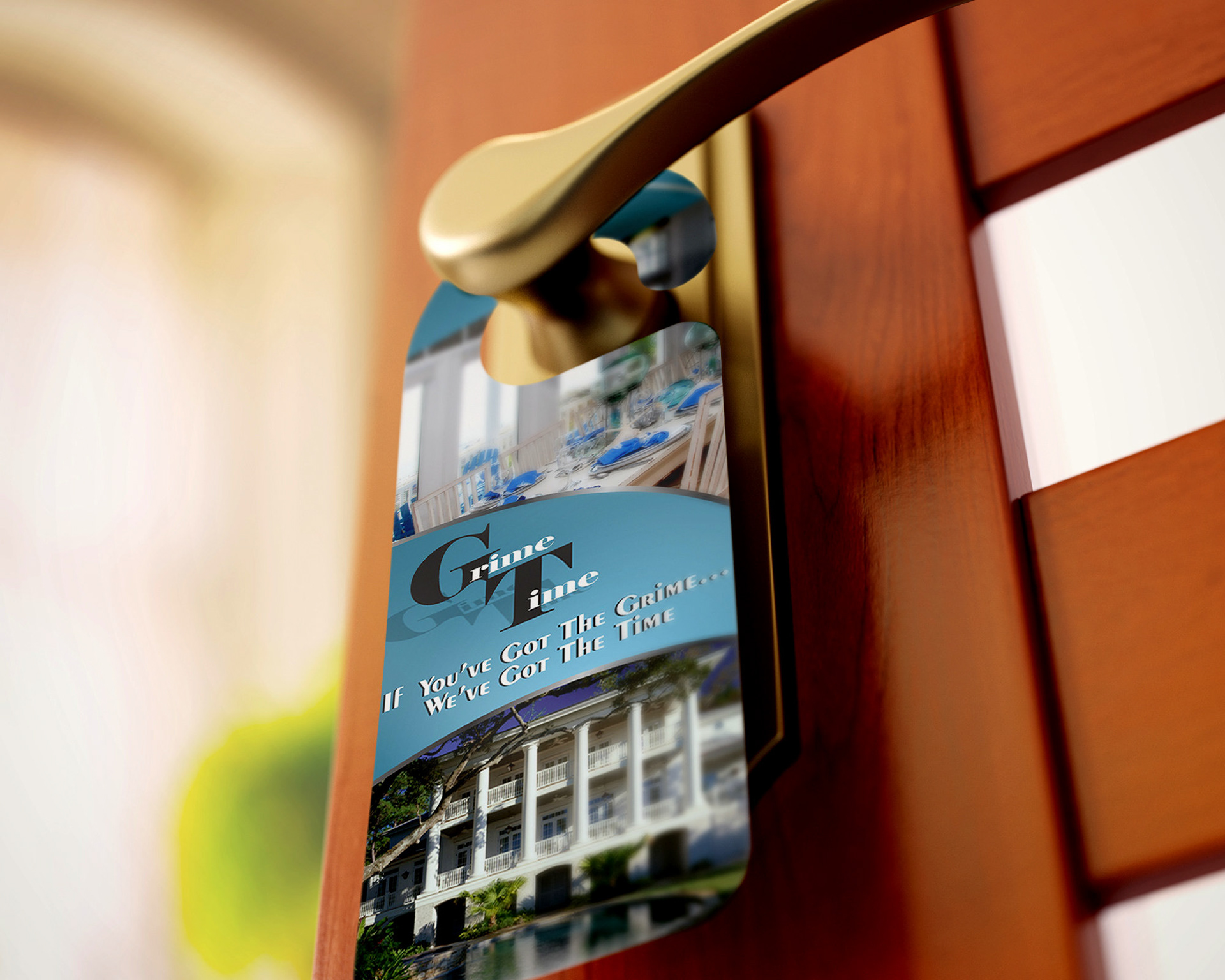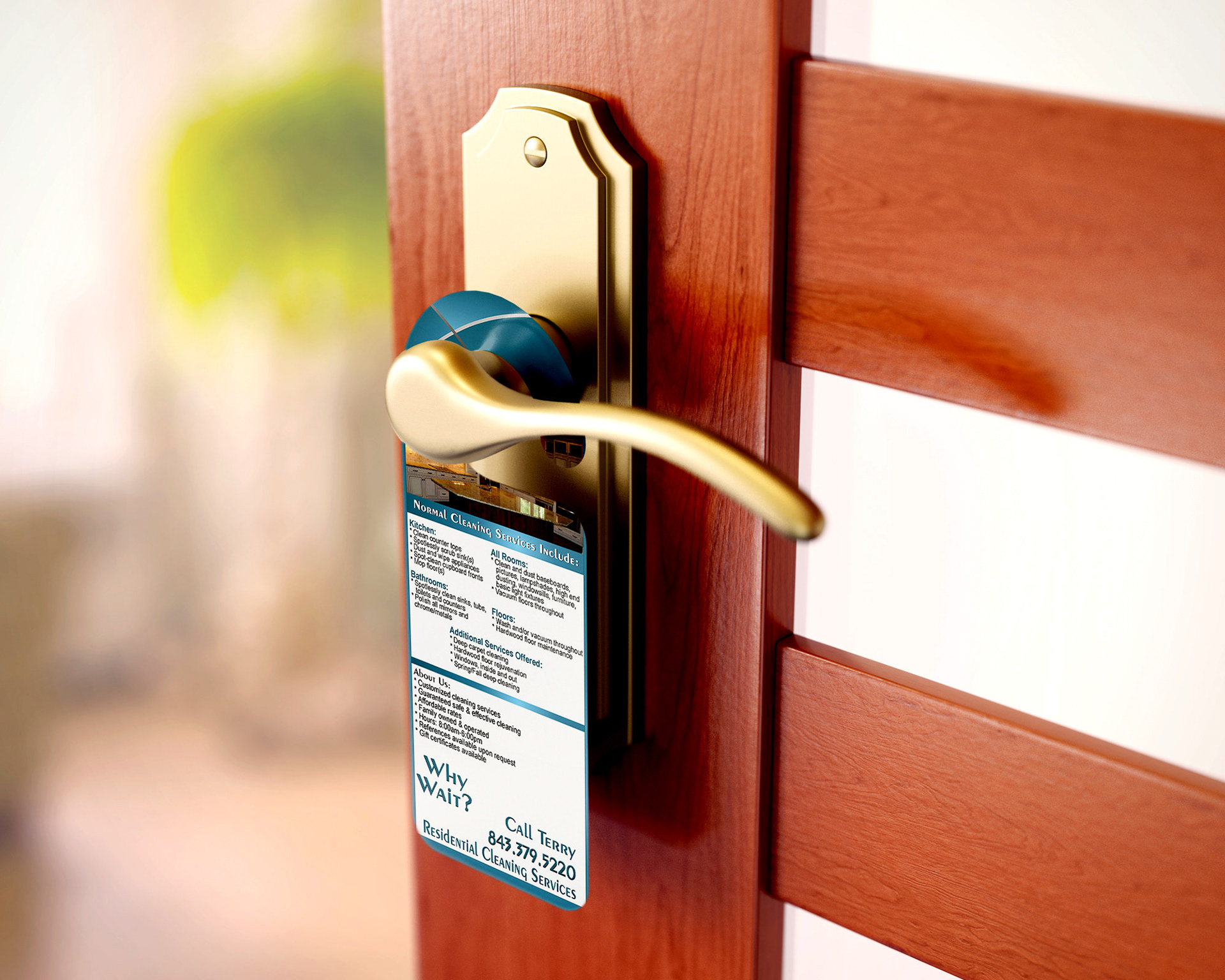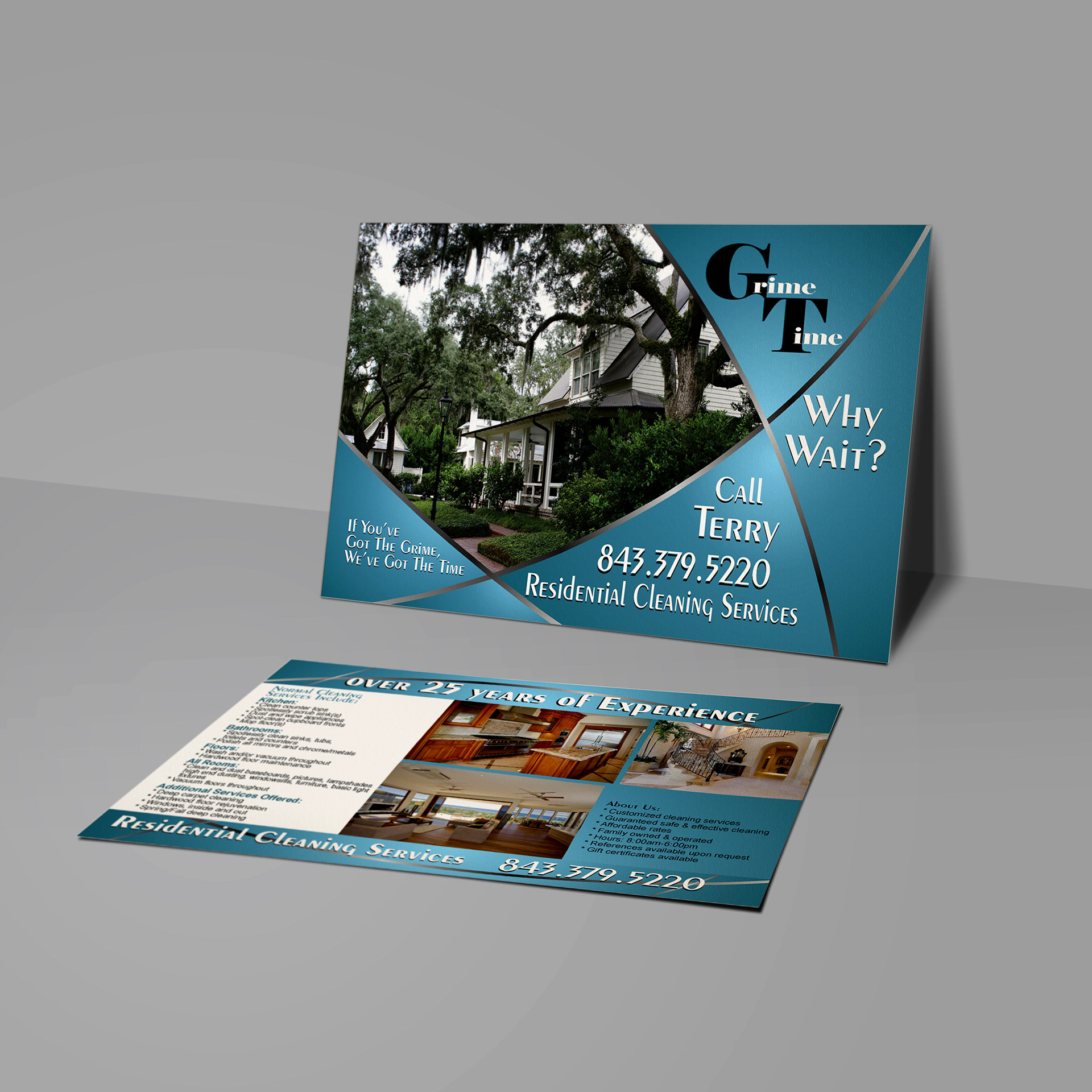 Results:  Grime Time increased their business 70%
I approached Cyndee Wilson thirteen years ago when I was just starting my business. I tried to work with other designers and found them to be very unprofessional and they did not care about the vision I had for my company.
 Cyndee, on the other hand, really listened to how I wanted to portray the image for my company and gave me exactly what I was looking for. She is very professional, timely and her designs for my business cards, flyers and post cards were absolutely amazing. I as well as my clients have been blown away by what she is able to create.
My business became an overnight success thanks to CRGraphix and she has been doing my work ever since. I have also recommended her to my clients who have also found her to be exceptional to work with. CRGraphix and I will have a very long and prosperous working relationship for years to come. 
I would recommend Cyndee Wilson and her company to anyone looking for extraordinary and absolutely unbelievable graphic design for their company image and marketing message. 
Thank You very much Cyndee Wilson for your exceptional talent. My company would not be as successful as it is today if it were not for your professionalism and your amazing creativity
Terry A Garvey, President 
Grime Time Cleaning Co.