It's Peachy Clean is a residential cleaning company. We began our working relationship when they were just a startup company and they have become a strong young company.
They needed branding to establish their business in the Wilkes Barre, Pa area. They wanted their branding to vintage look and feel, since the owner of the company is retro vintage at heart. She definiely wanted to have her overall company image reflect her personality.
Since the company is "Peachy Clean" , I incorporated a peach within her logo and decided to design a retro cleaning woman as her "mascot" The colors desired matched the "mascot" perfectly.
Design Output:    
                                                                                                                    Logo, Contract, Business Cards, Marketing Flyers with tear sheets for phone number, Posters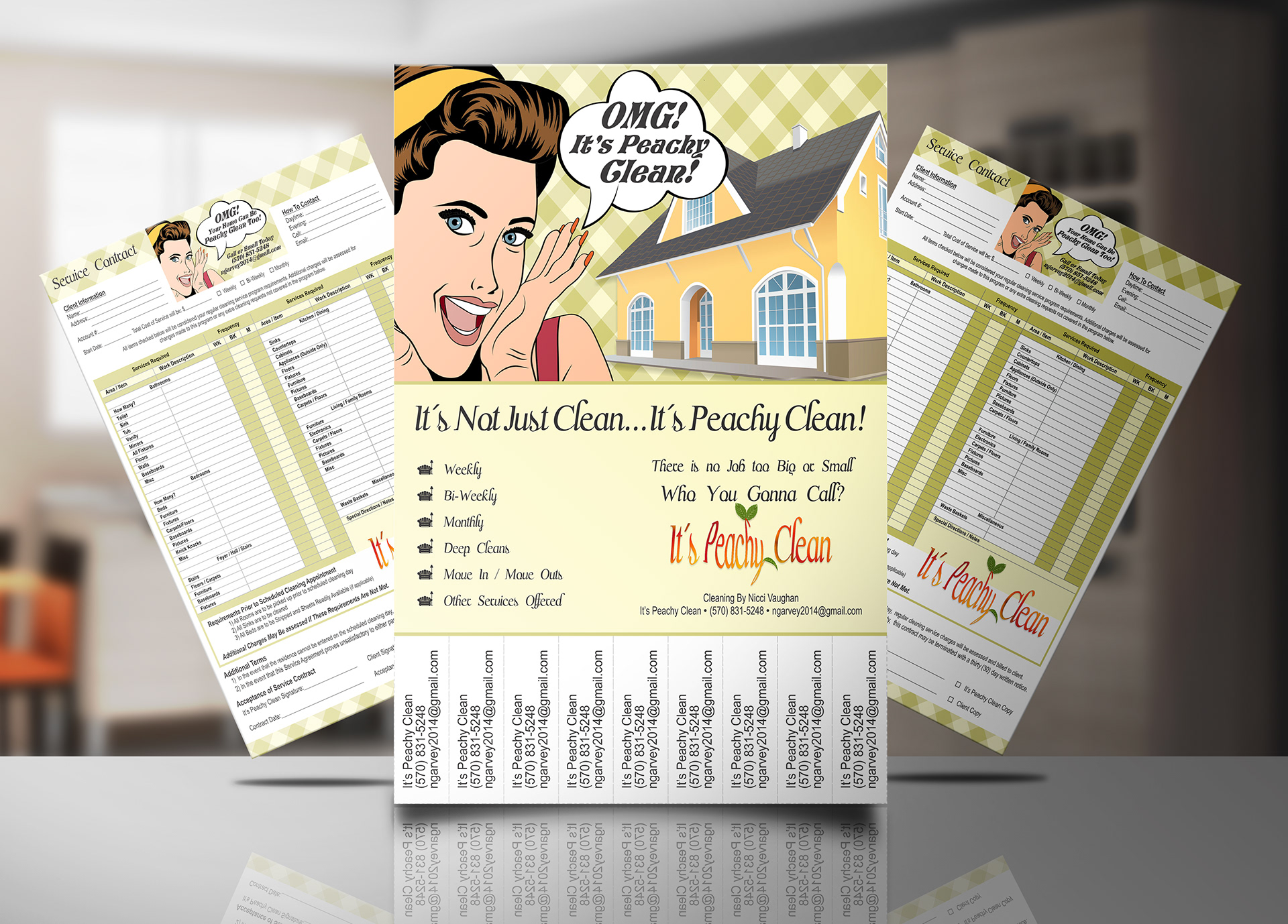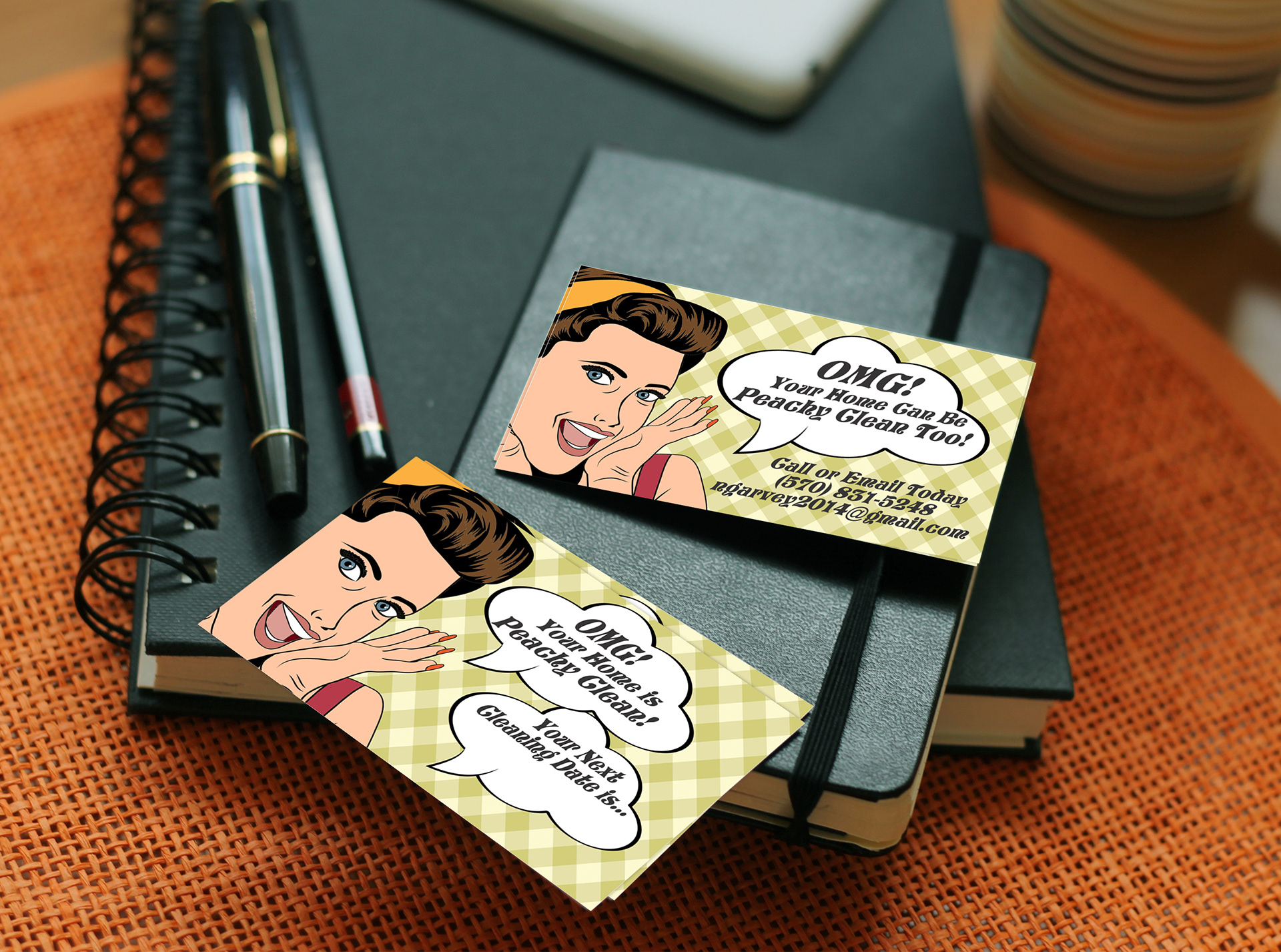 Results:  At this time, It's Peachy Clean has of course, increased their business 100% (since it was a start up) The owner stated since the company currently has a full schedule, she is now looking at growing the company by adding team cleaning crews to meet the demand!
 When I first began my cleaning company, start up was very slow and tedious.  I figured I would rely on word of mouth and Social Media Sites (Facebook/Craigslist) to get the word out about the services I intended to offer.   After months of trying to attract repeat business,  I realized it would take more than a few posts on the internet.  
When I first contacted Cyndee in regards to marketing materials, I honestly had no idea what I wanted, other than an easier way to attract reputable business.  After that first conversation, I was assured that I was not only in good, capable hands, but that Cyndee could help me realize my vision and direction for my company.  When she sent me the materials she had designed (business cards, flyers and a cleaning contract) I was completely blown away.  Here all I had provided was the name of my company and the services I provide and she designed a logo and materials that were well above and beyond my expectations.  
Within days of distributing my business cards and flyers around town I received five calls for estimates, all of which commented on noticing the eye catching and professional look of my flyers.  And a few even commented on how I looked like the woman on the flyer!  It's been a year since I asked Cyndee for her help and my business has gone from 2 clients to 14, all of which found me through the marketing materials she designed for me.  I cannot sing her praises enough for helping me realize my vision and for designing materials tailor-made for me and my business. 
She was not only a true professional in every sense of the word but she was a pleasure to deal with.  Thank you Cyndee for your hard work and for helping me grow my business!
Nicci Vaughn
Owner
It's Peachy Clean