The Lexington Hotel was having their on-site restaurant remodeled and renamed. They commissioned me to design the new Logo for Runway 25. They also had me design Posters to hang in different areas of the hotel, announcing the new restaurant. It was an amazing project to work on with them.
Since this was an airport hotel property, with wanted to make sure we had an airport theme to the poster piece. Logo was to be clean, but wanted it to stand out.
Design Output:    
                                                                                                                                         Logo Design & Poster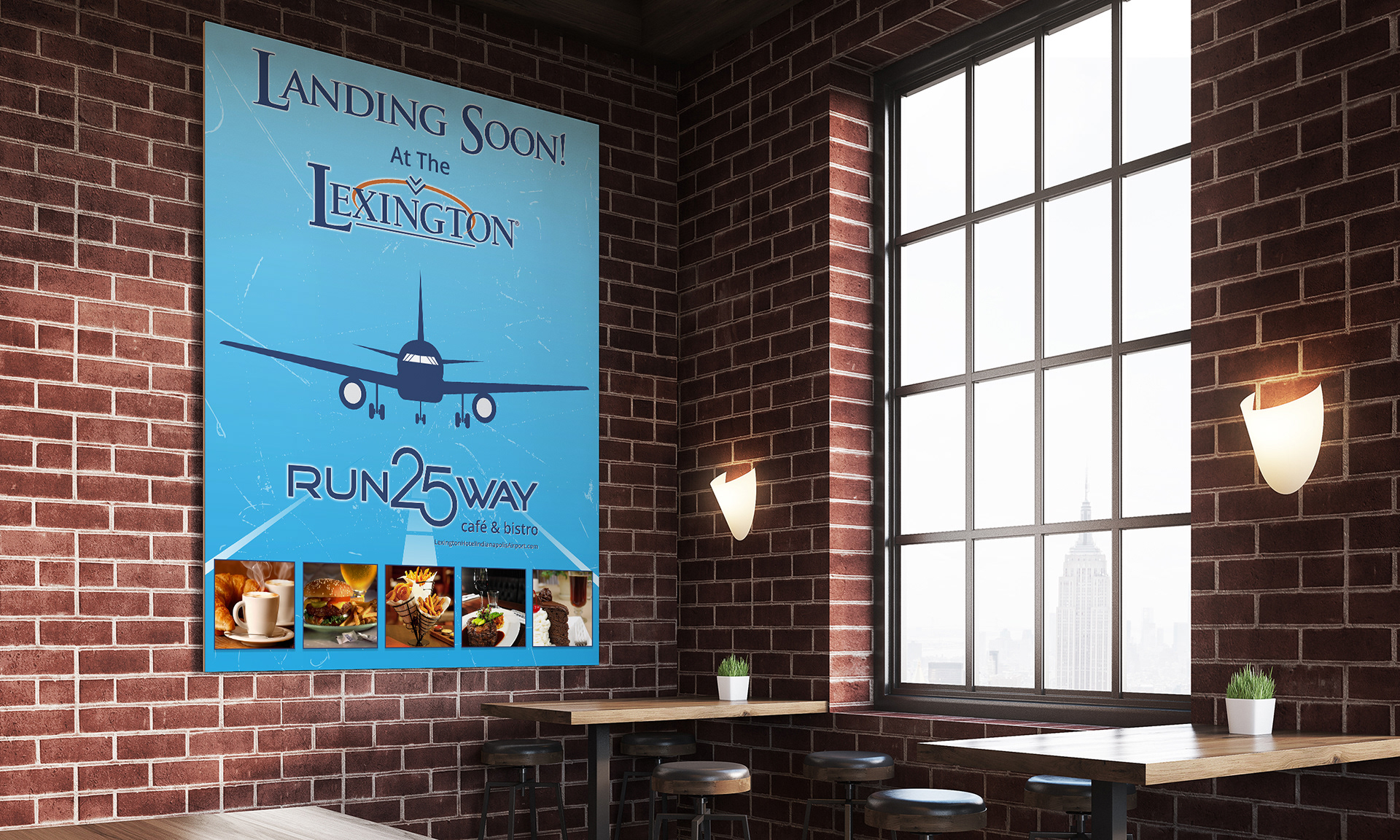 Many regular hotel guests and community diners were excited about the new plans for the restaurant.
I have worked with Cyndee at CRGraphix for many years.  She never fails to amaze me with the way she take a rough idea and turns it into a polished finished gem worthy of the best setting.  She does this in a very short turn around time and has never let me down.  She is easy to work with and has always made herself available to my time schedule.  I will use her whenever the occasion arises.
Bev Tautalatasi, CHA
DOS Lexington Hotel at Indianapolis Airport