Northwest Motorcoach Association (NWMA) has been so exciting to work with! In the beginning of our working relationship this Association , they needed an a fresh design to market their Annual Events. Since then, we have designed a cohesive branding design that transcends throughout the organization and marketing materials.
After completing the first set of marketing materials, NWMA loved the new look that has increased their registrations for the Annual Mechanical-Technology Event and the ROADEO Convention. They desired to have a cohesive brand look throughout their organization.
We began with branding to solidify first. We designed and unified their new professional look by creating the continuity they needed. Once that was completed, we began solidifying and continuing the brand continuity for the marketing materials for the Association Events and the Organization's Marketing Materials. We also produced many digital pieces to used for marketing online that have the same brand continuity.


Design Output: 
Organization Branding:
 Business Cards, Membership Application
Annual Events:
 Save the Date, Registration Materials, Advertising Layout, Event Program, Conference -at-a Glance, Sponsor Recognition Posters, Ad Copy
Signage:
Feather Flag Banner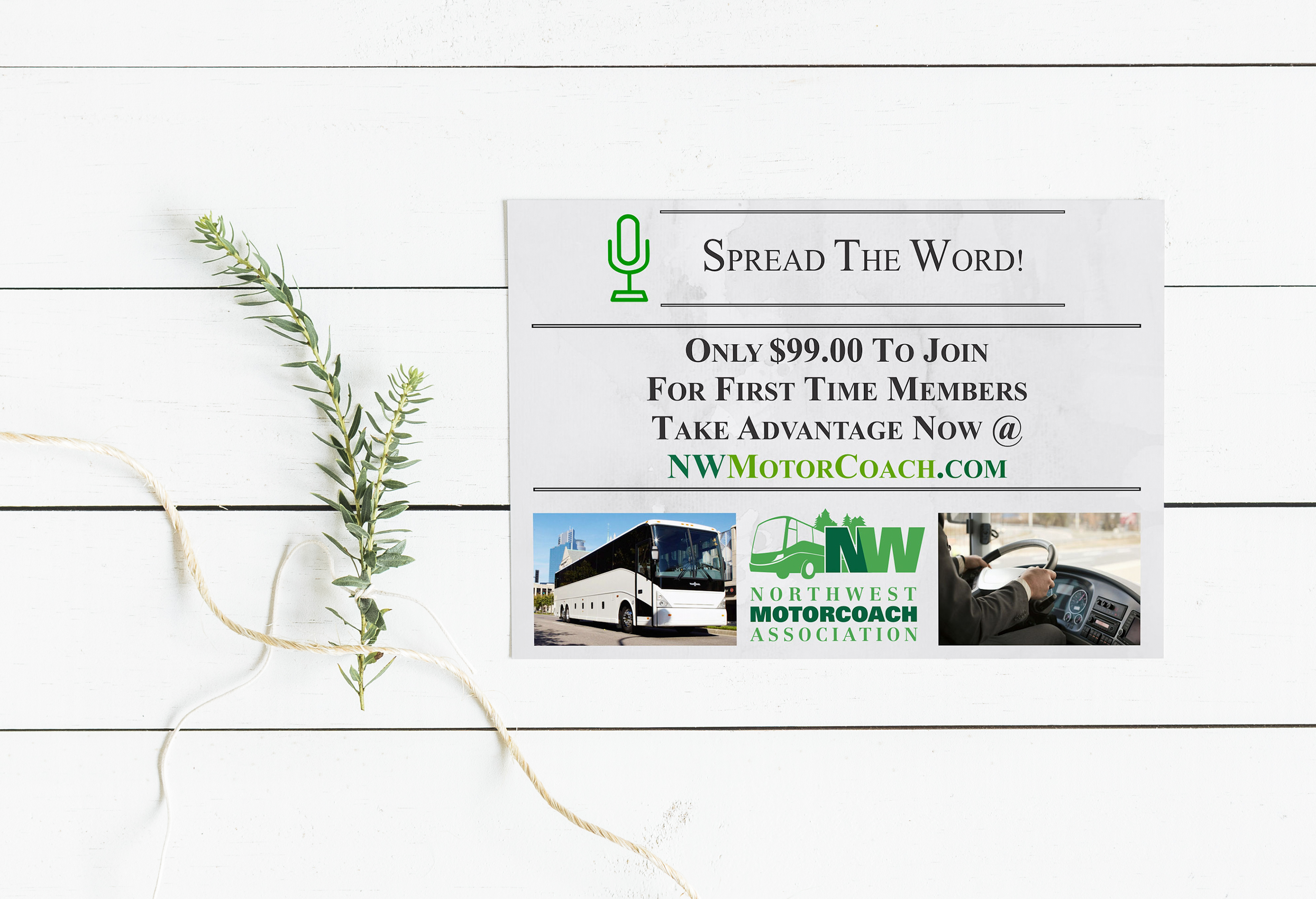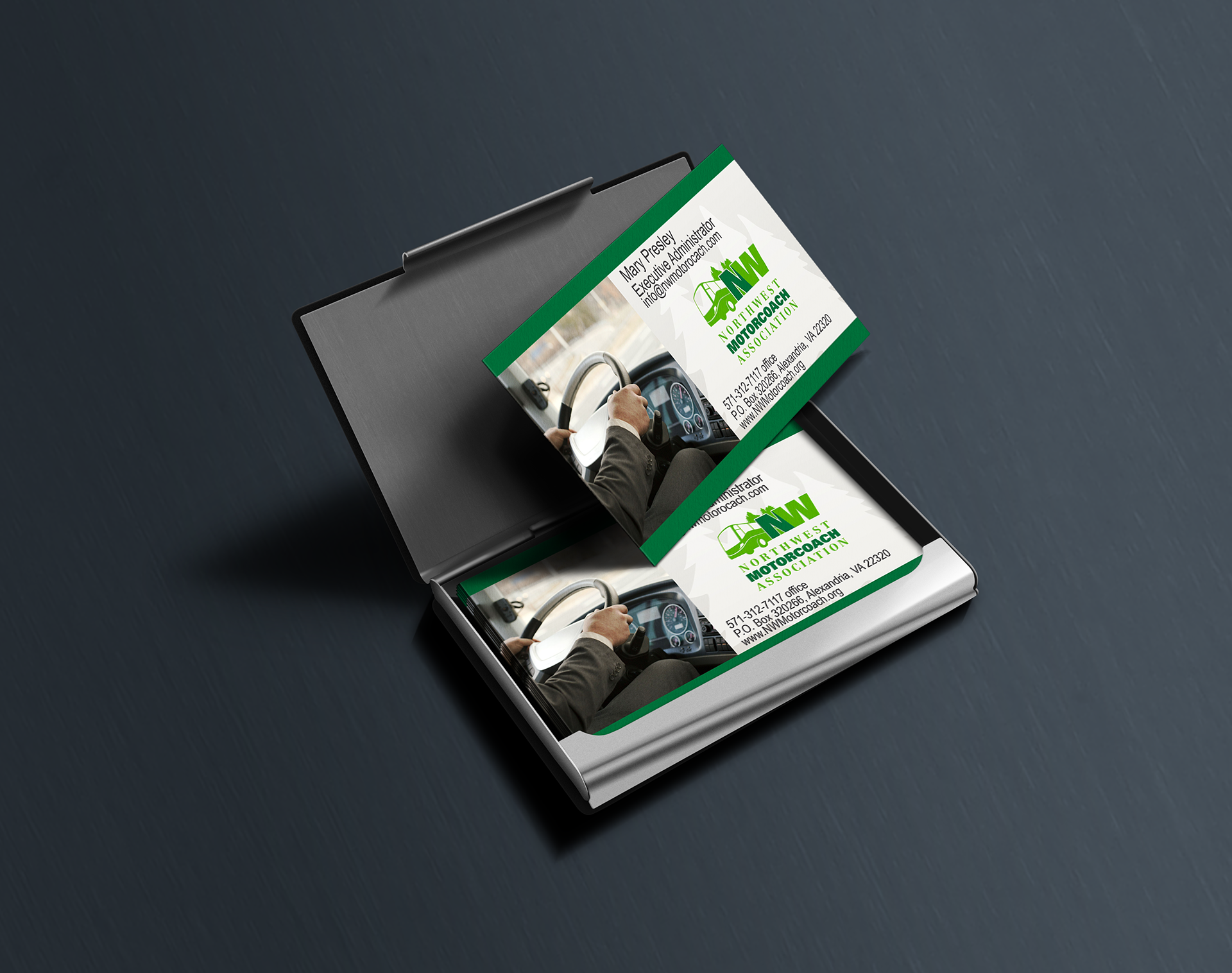 2017 MECHANIC-TECHNOLOGY EVENT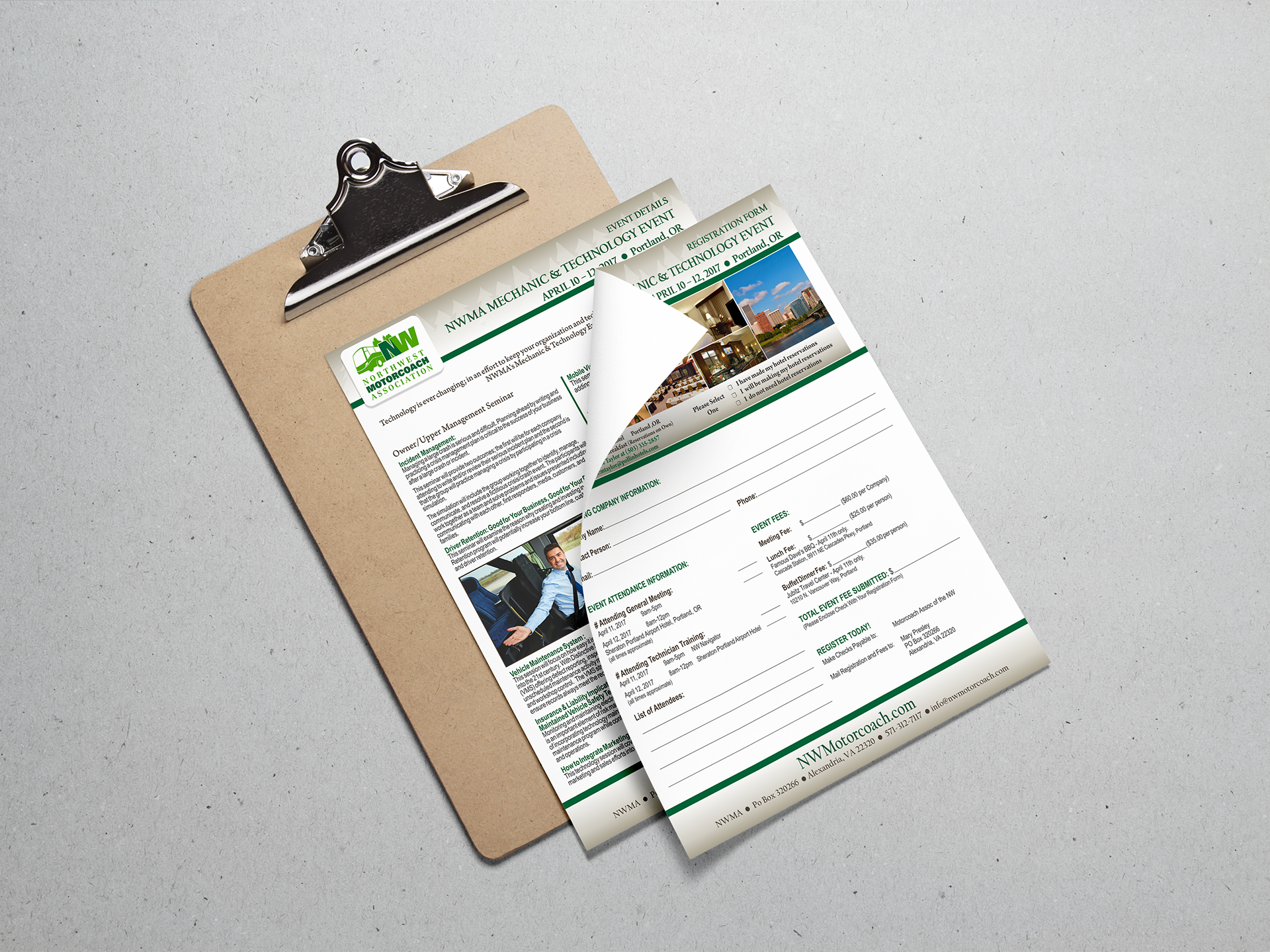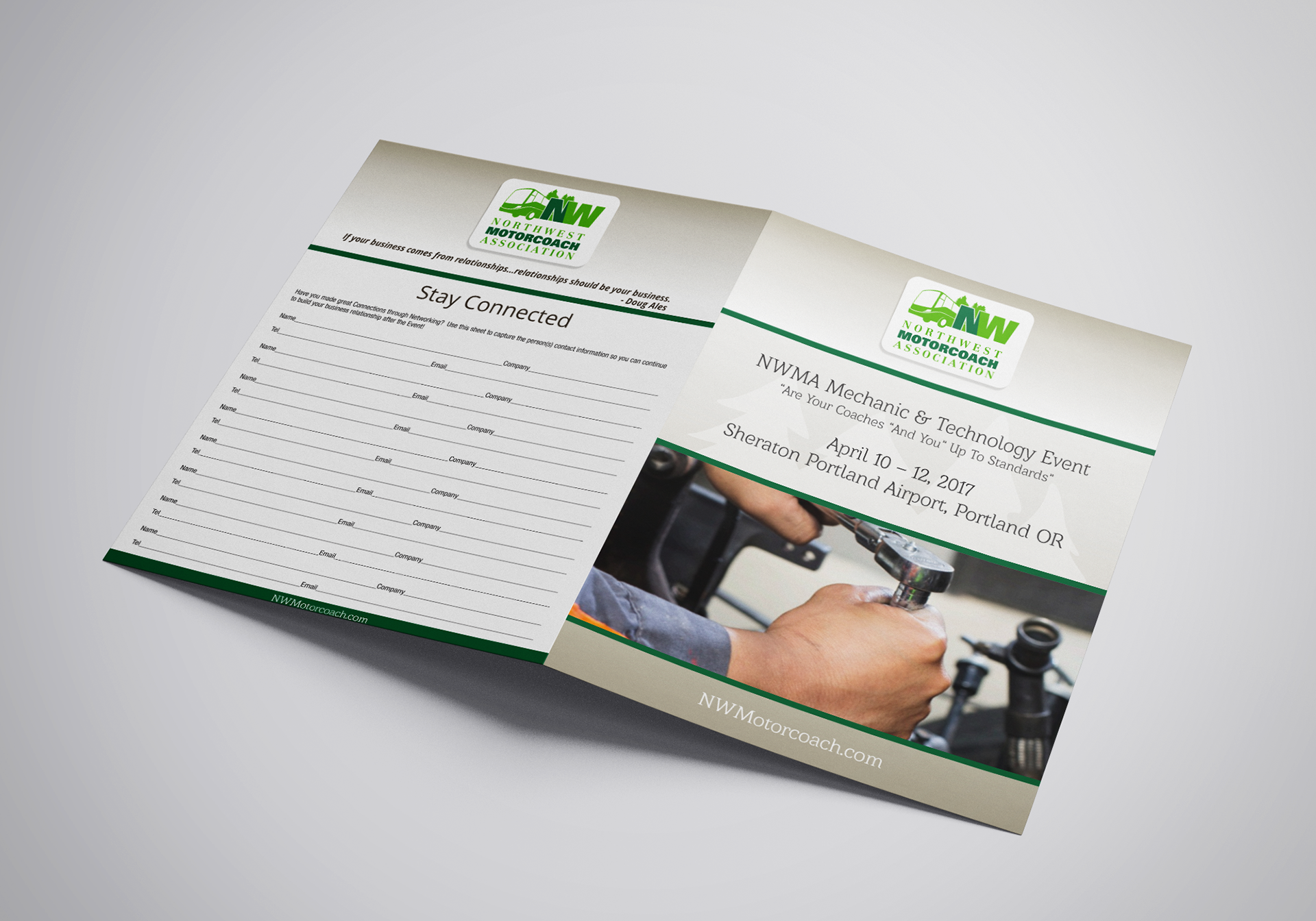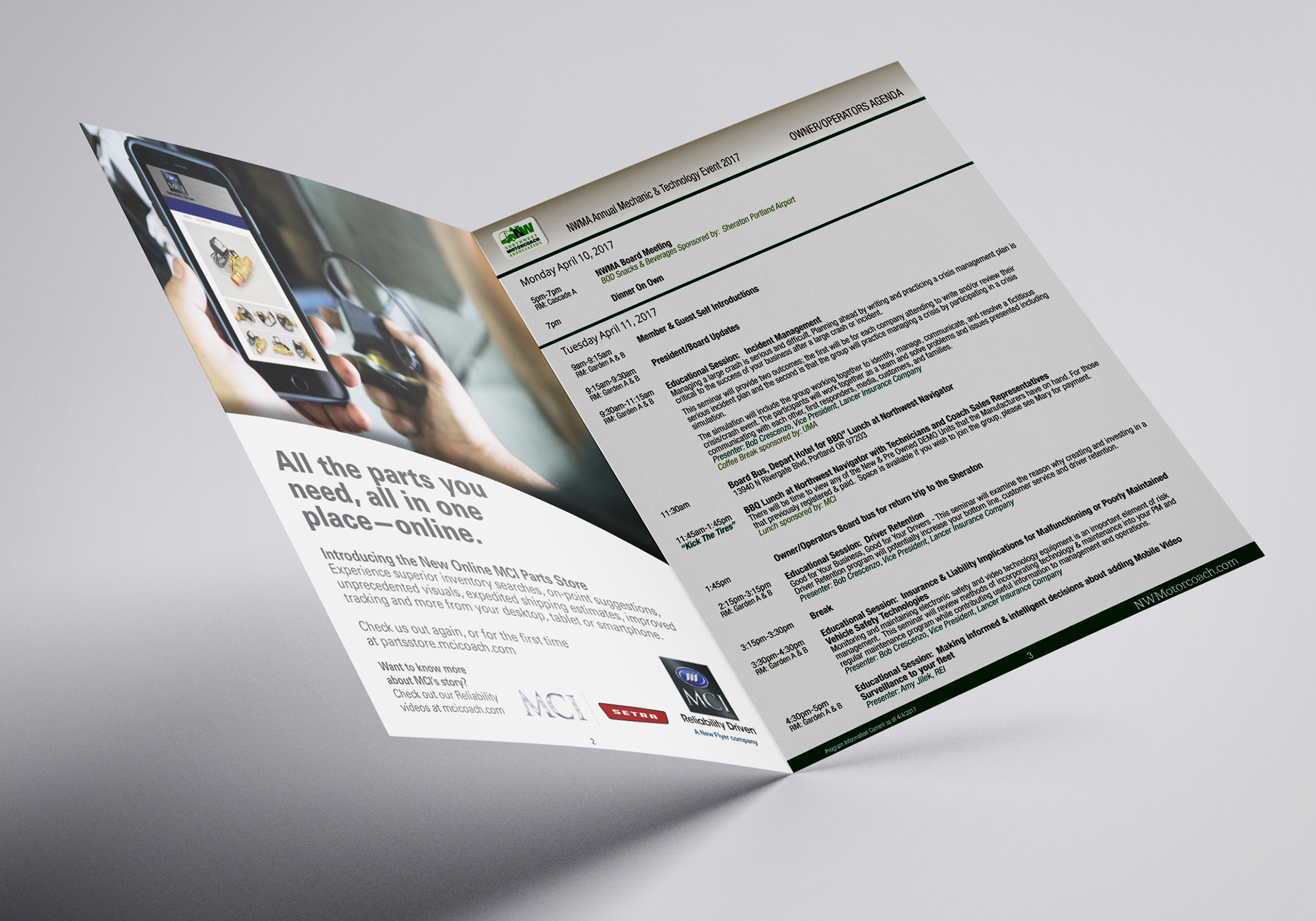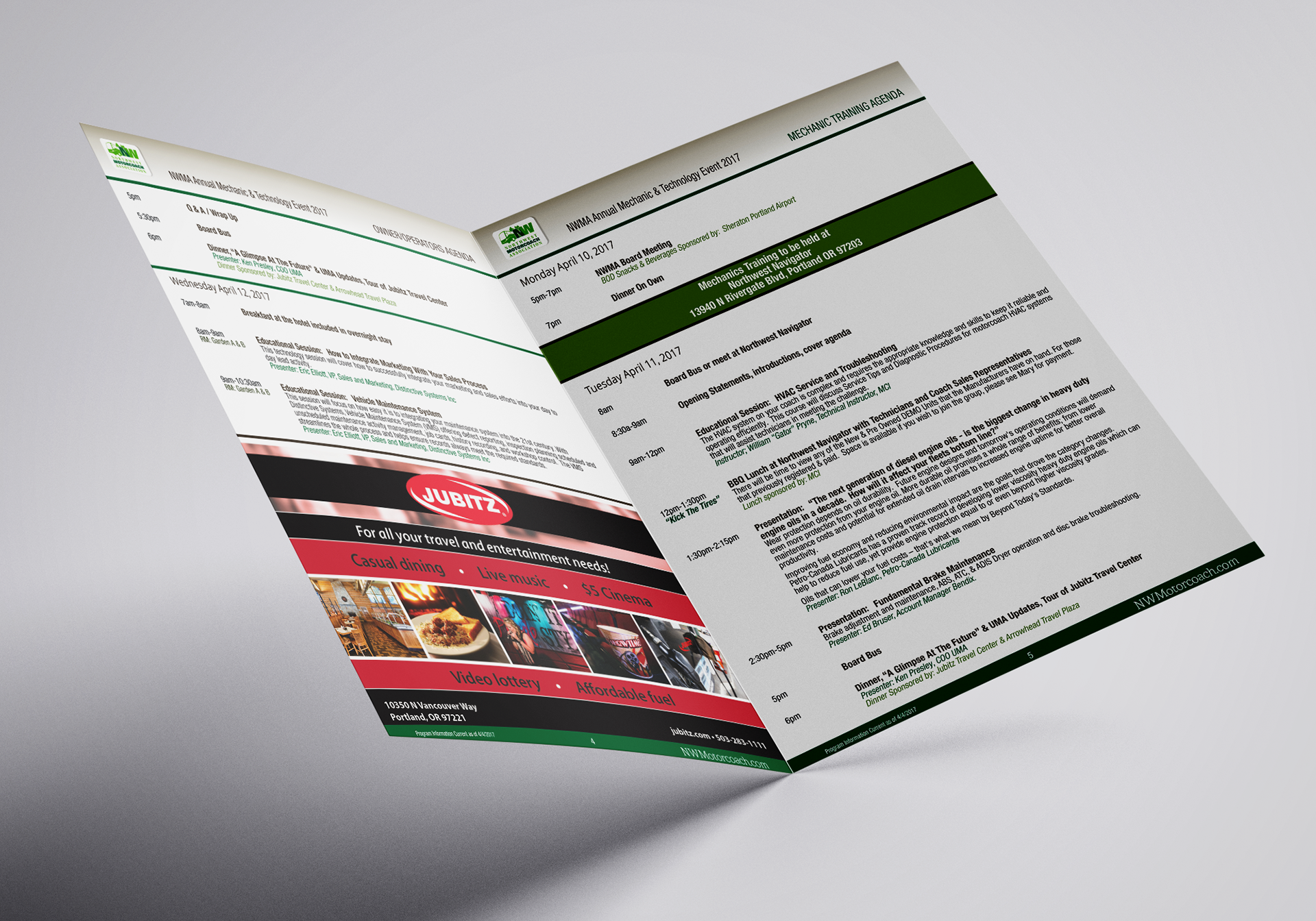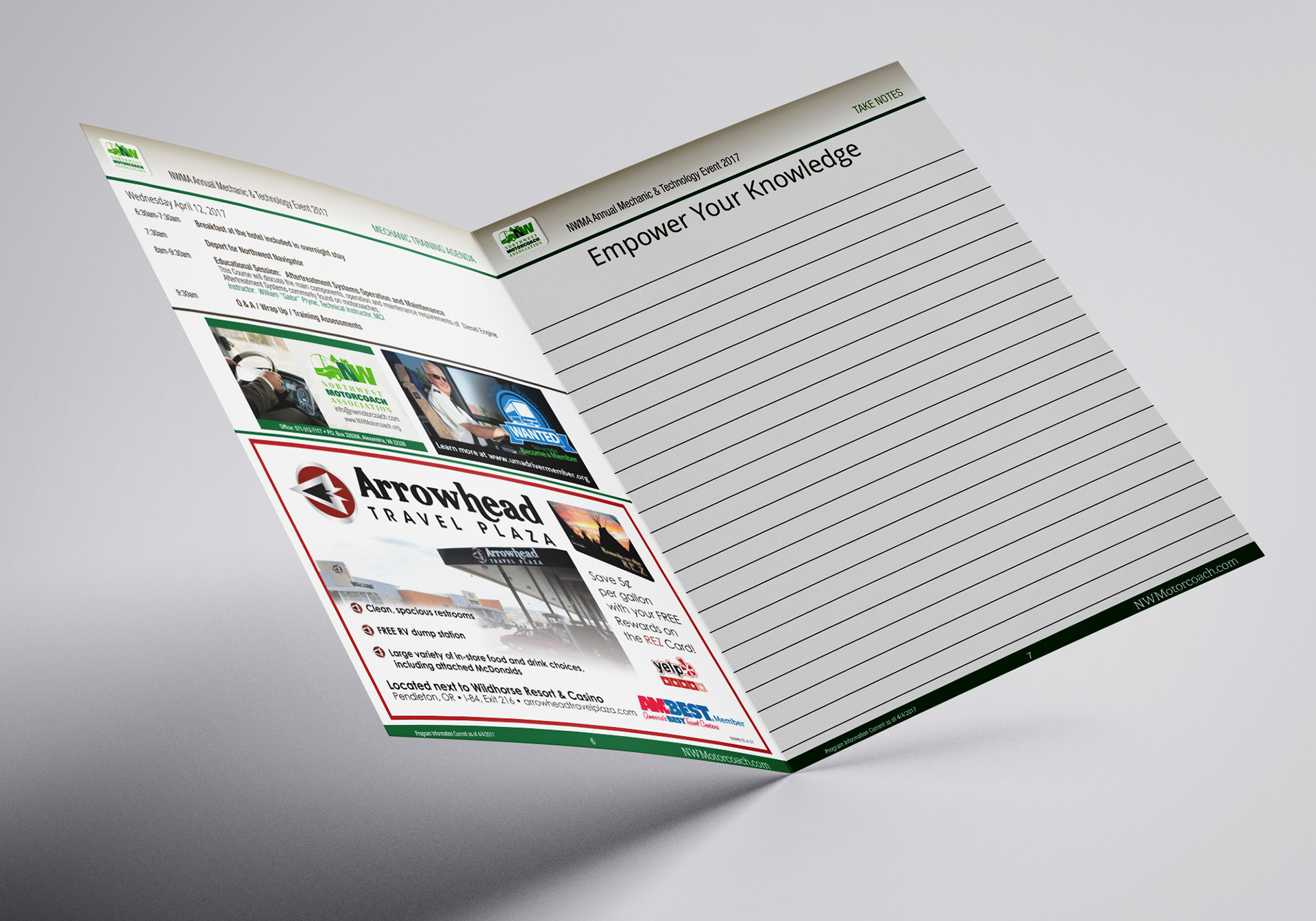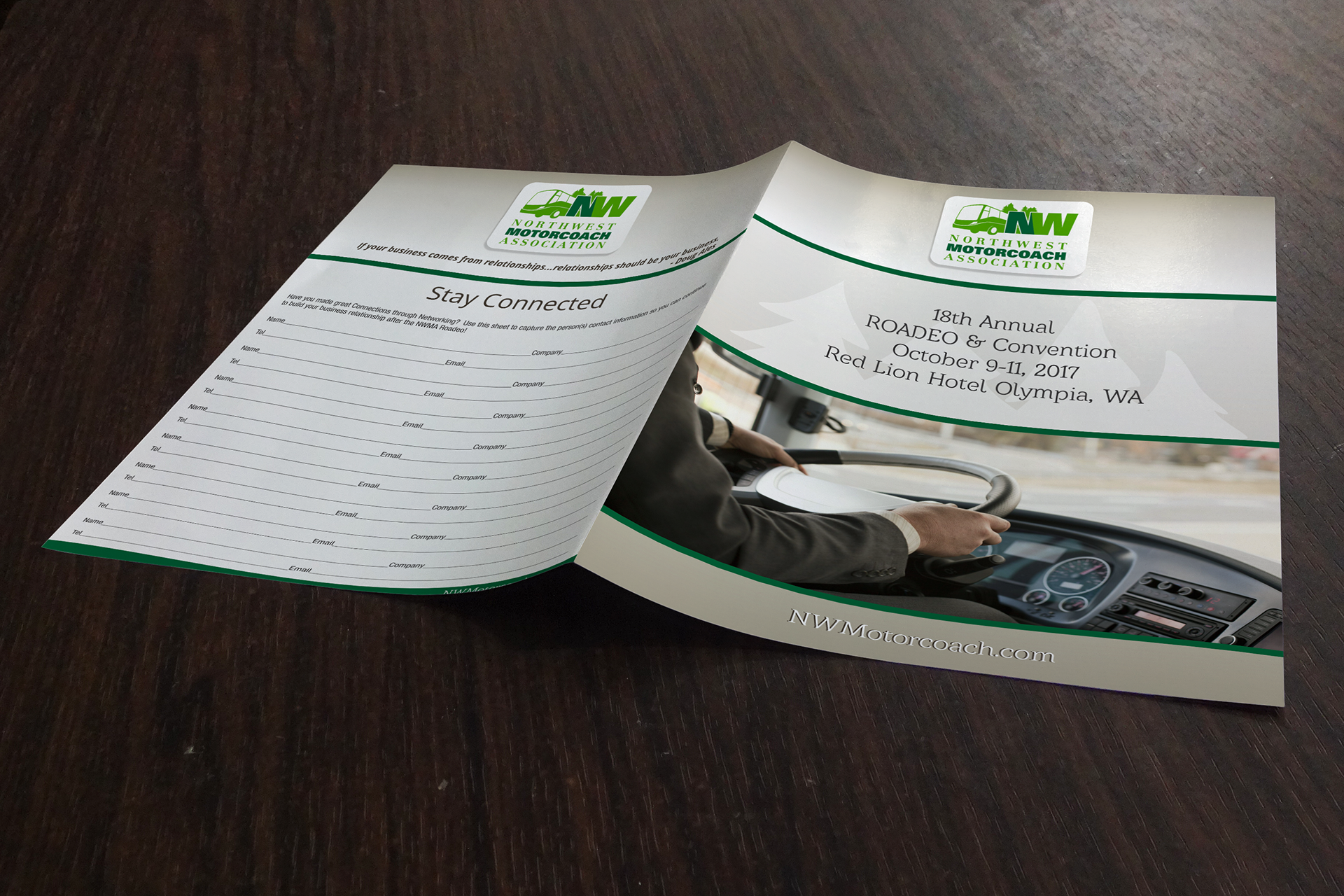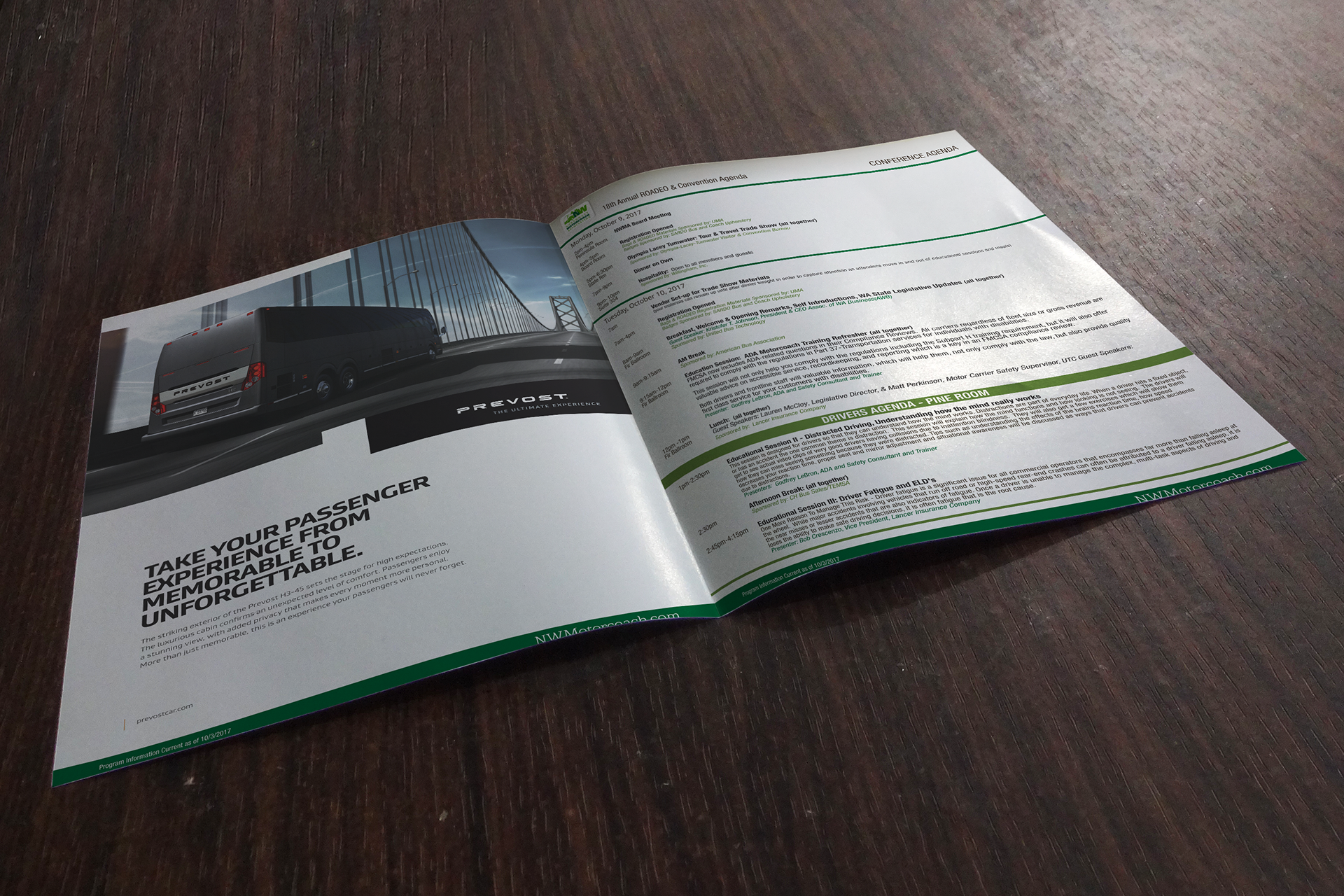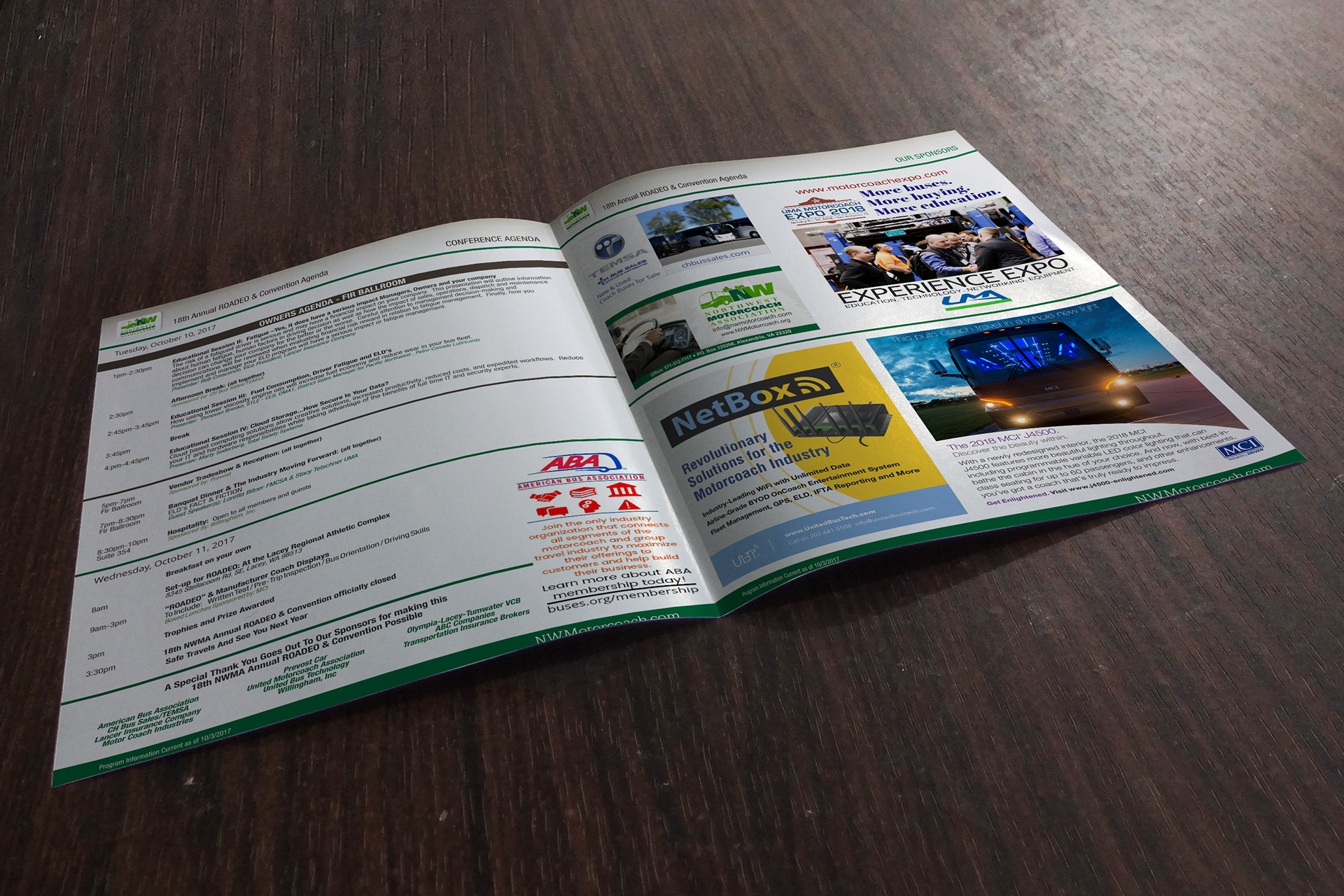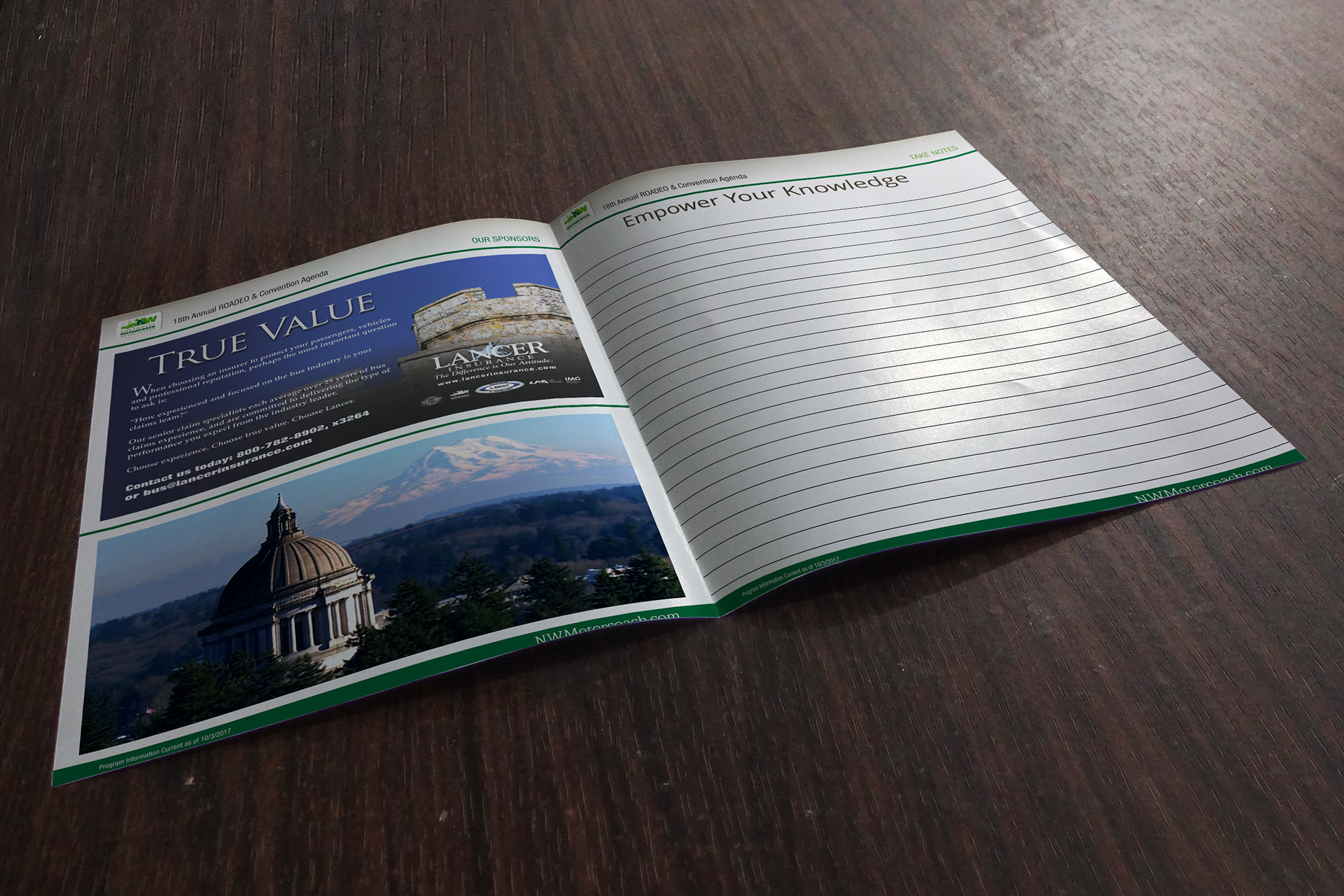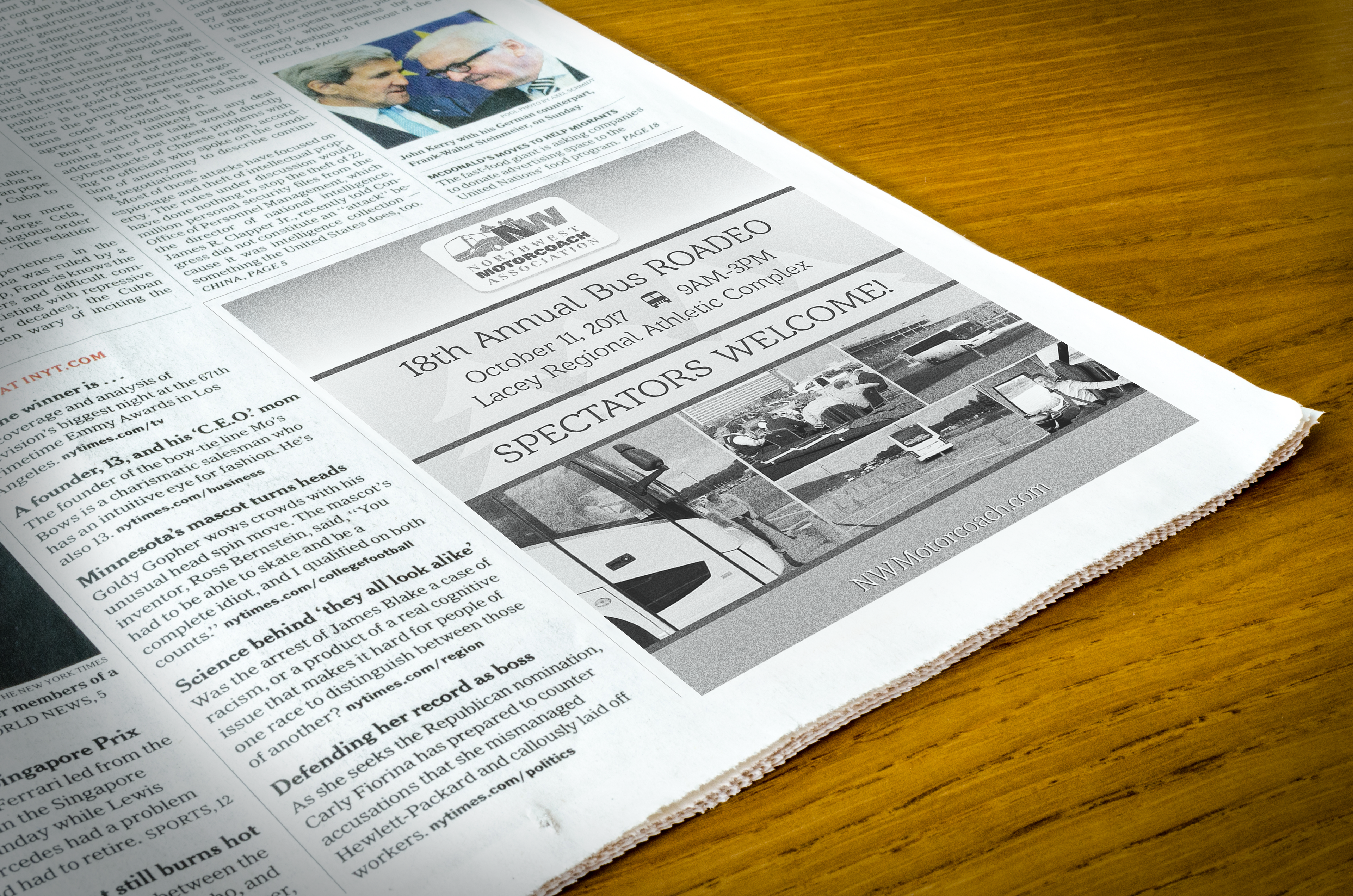 NWMA members and sponsors have responded to positively to the new marketing materials that have been designed and are happy that they have great selling tools when they refer the Association to their peers to join NWMA. 
Membership and sponsorship for NWMA has increased 30%. With the new professional look, the organization has also attracted strong trainers and leaders in the industry to address and or train the members on the latest updates to the motorcoach industry.
Cyndee Wilson's work impressed me on so many multiple levels. She had an uncanny sense for what I was pondering but hadn't yet said aloud, really listened effectively to what I was seeking, brought forward beautiful design ideas for my consideration, and did it all in a timely manner and with excellent communicationskills. How could so many terrific characteristics and abilities find their way into one graphic designer? I recommend Cyndee unequivocally and continue to work with her on all of my graphic design needs.
Cyndee, delivers a rare combination of creative conceptualization and incredible design – and I am continually thrilled with the results!
Working with her is effort less - she has the business savvy to quickly grasp concepts and turn out exceptional visuals with very little revision required - and all within the committed deadlines. I can't say enough about the quality, the speed, the attention to detail and the effectiveness of her work!"
Mary Presley
Executive Director
Northwest Motorcoach Association