Pennsylvania Bus Association (PBA) has been such a delight to work with collaborating on concepts and design!
The main challenge has been finding time to accomplish everything that needed to be done. My client reached out to me to design marketing materials needed for the Association, freeing her time to concentrate of other tasks that required completion.
We began with a concept to help market the operator members of this organization. Once that was completed, we designed materials to market their events.
Design Output:                                                                                                                         
Concept Design:
Member Locater Map  
Annual Event:
 Save the Date, Registration Materials 
Additional Marketing:
 Lunch & Learn Graphic, Safety First Masthead, Directory Cover
BRANDED MARKETING MATERIALS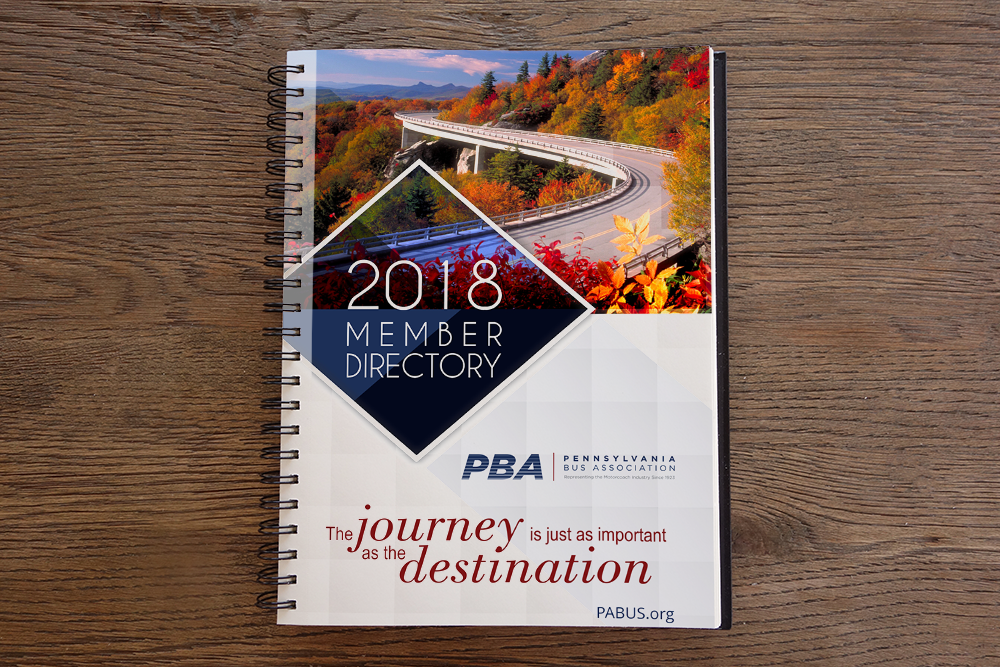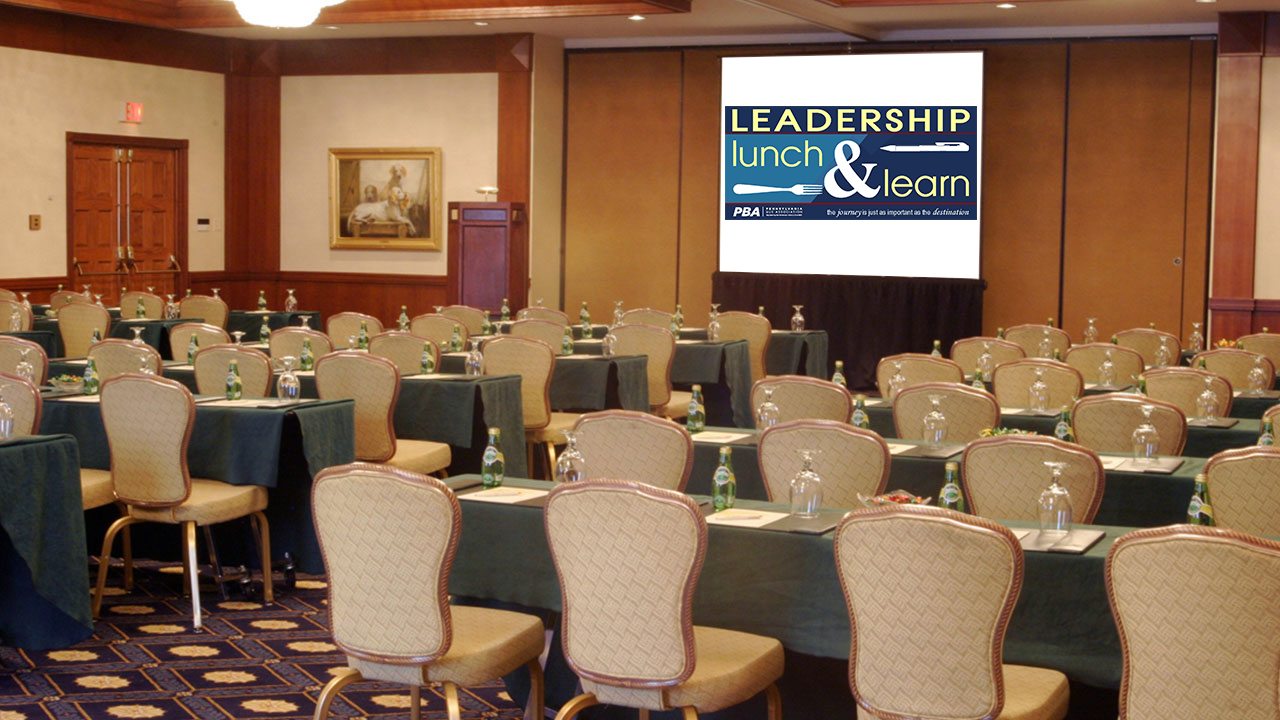 2018 ANNUAL EVENT MARKETING MATERIALS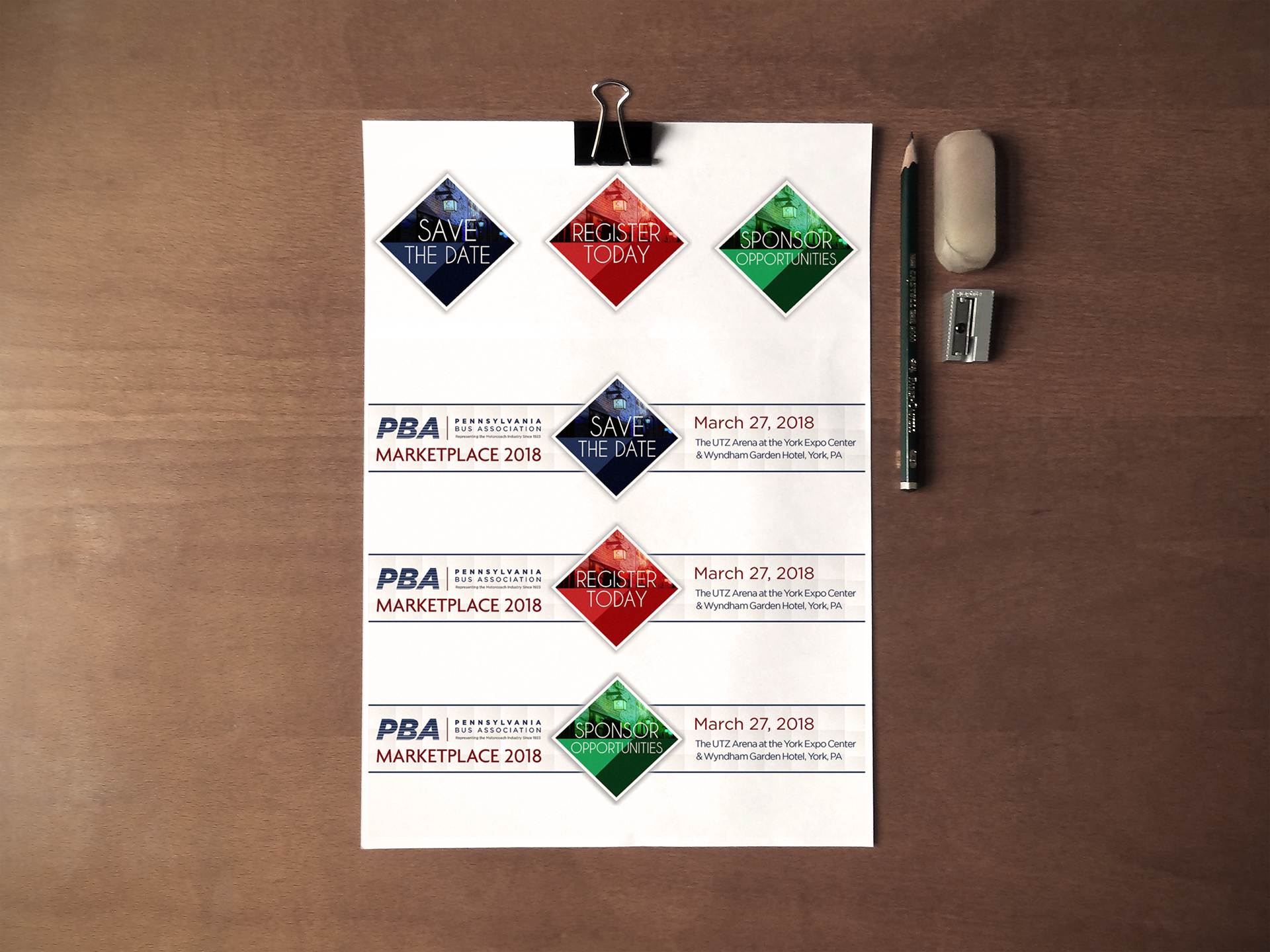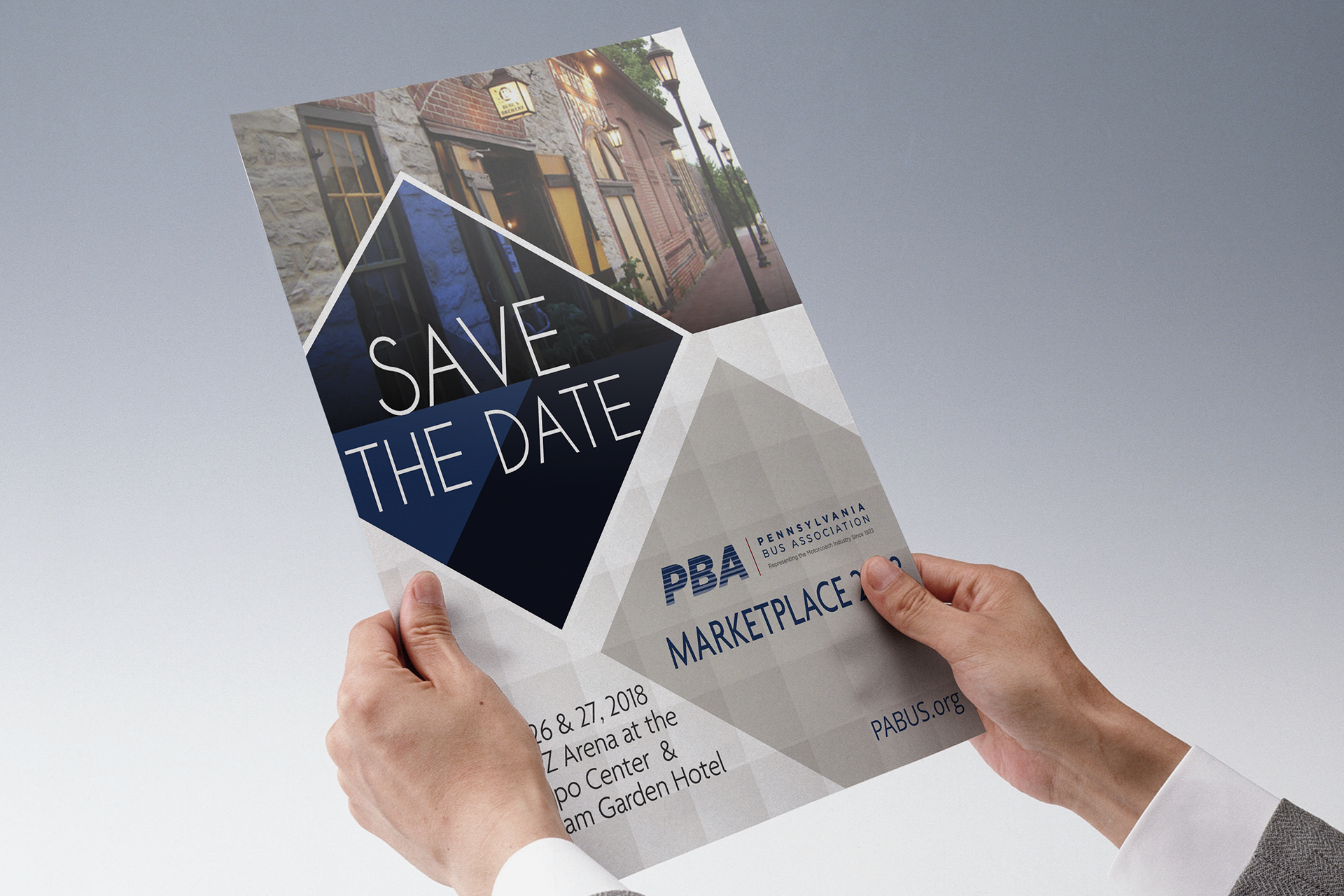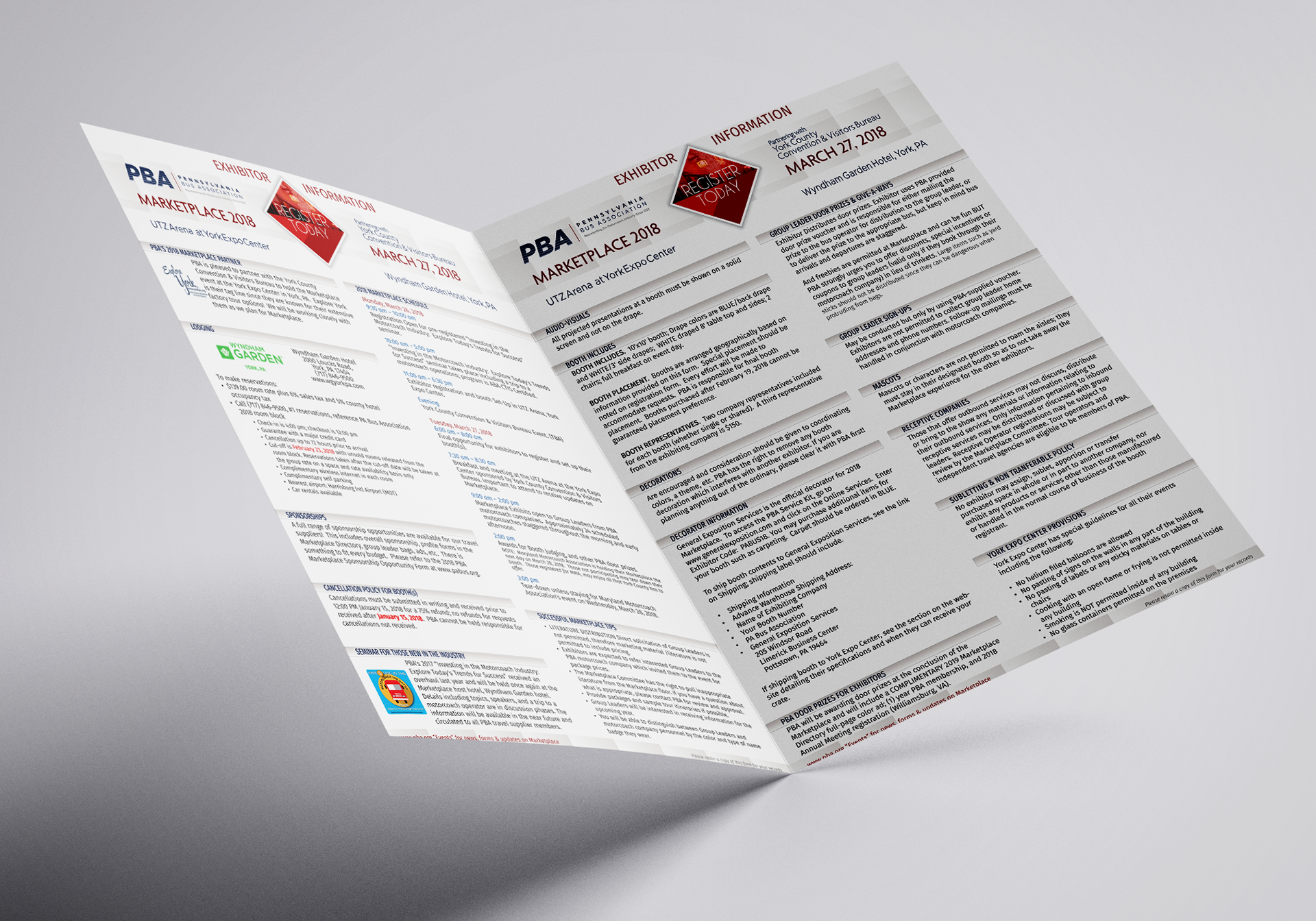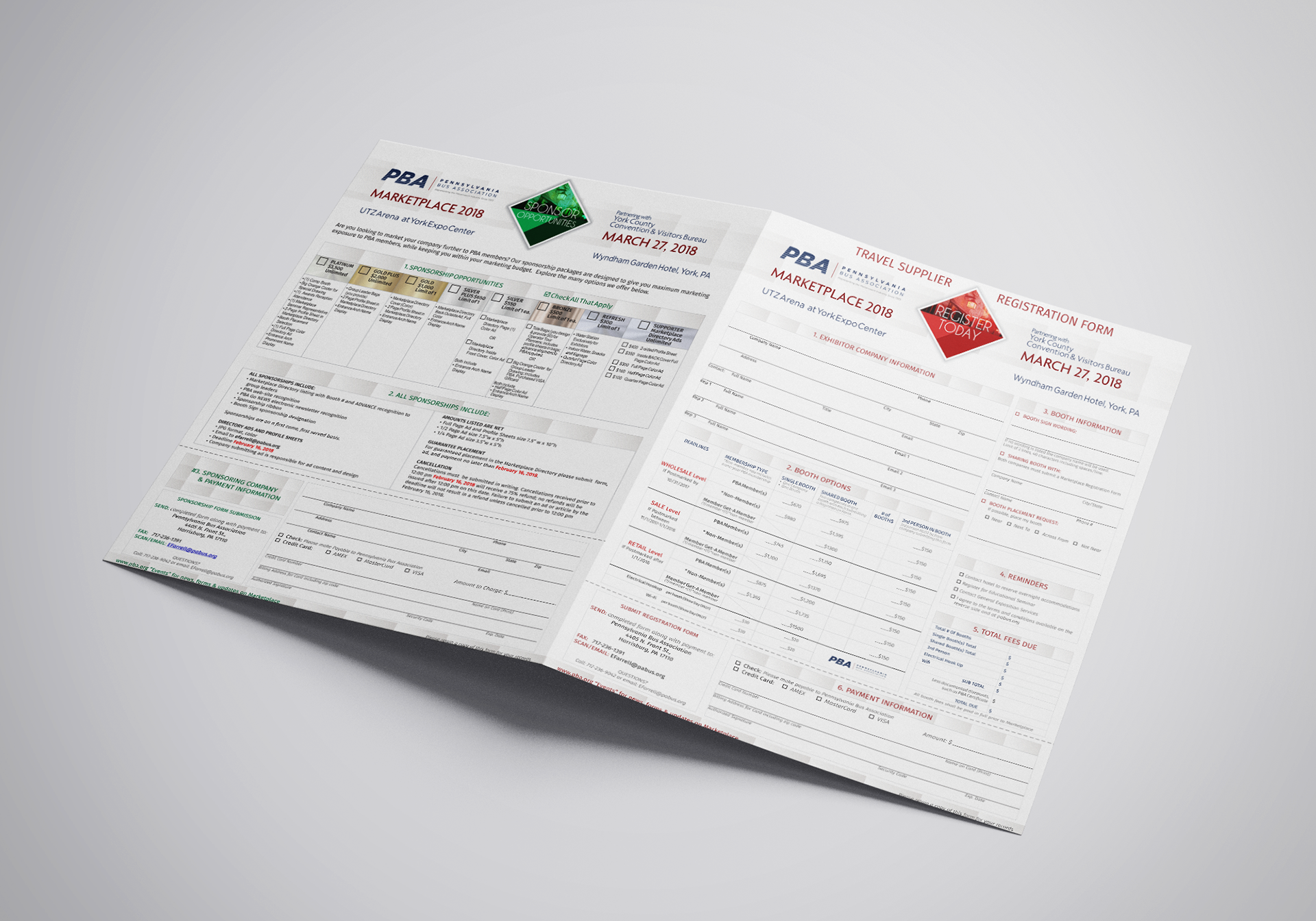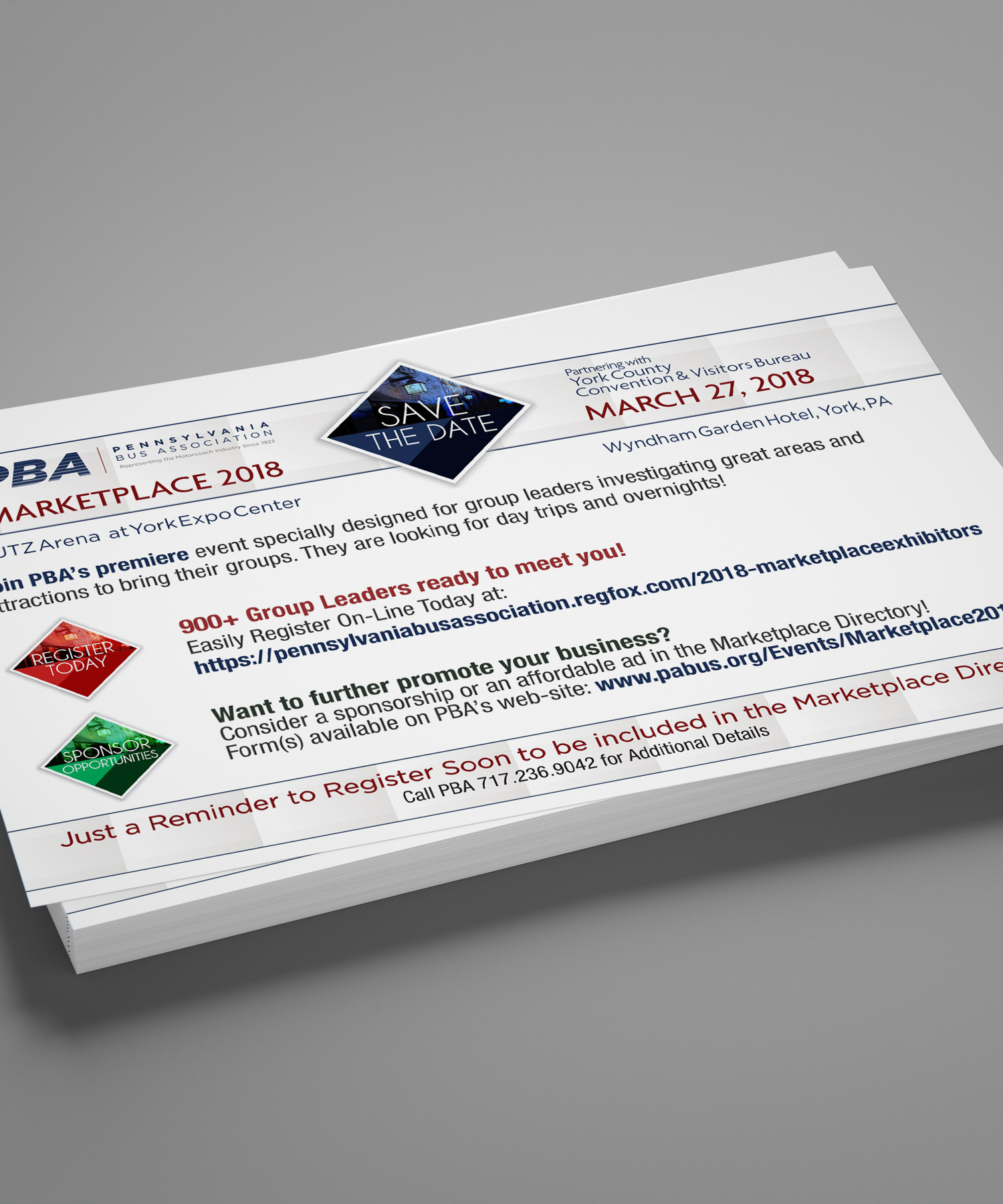 EXPO 2018 MARKETING MATERIALS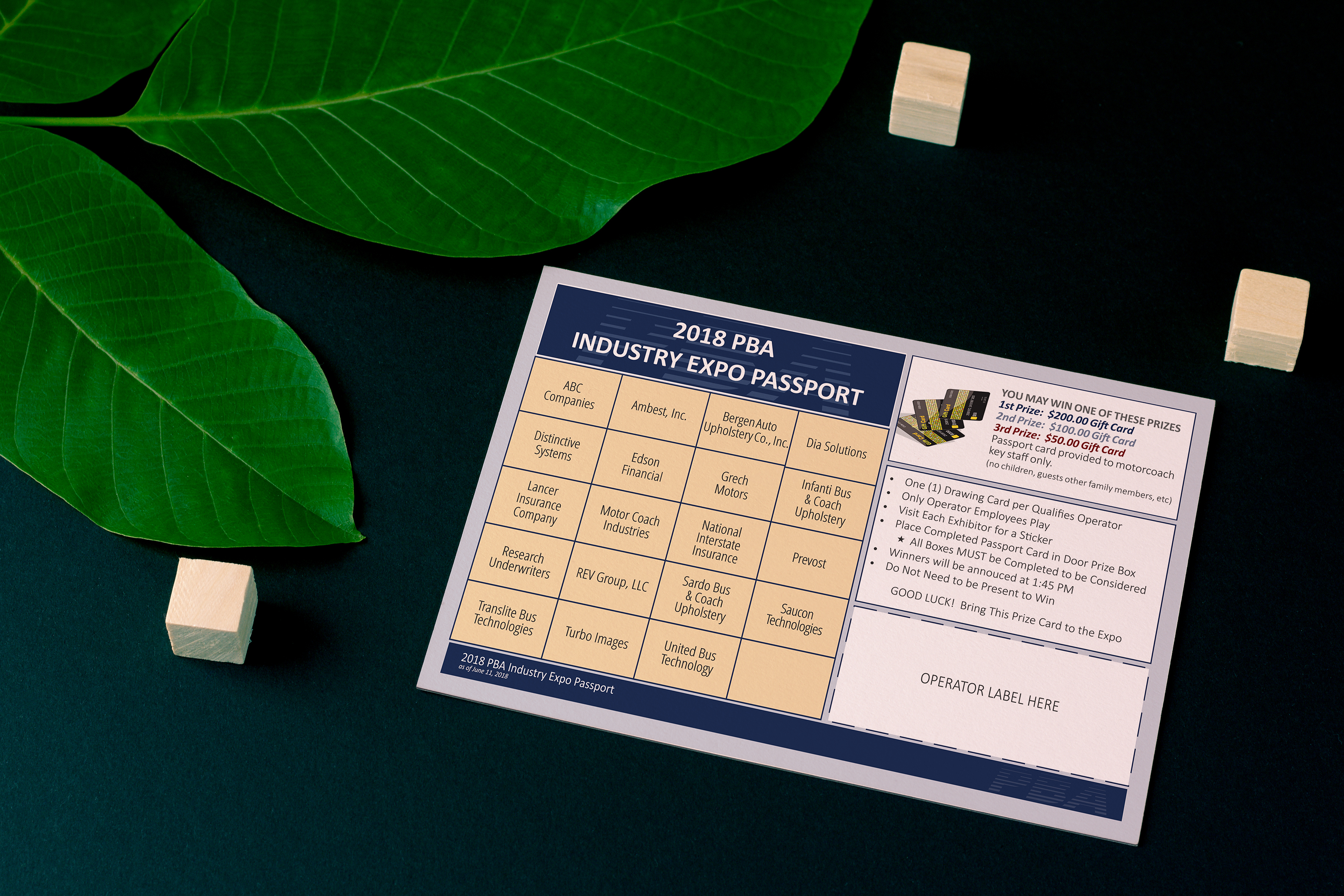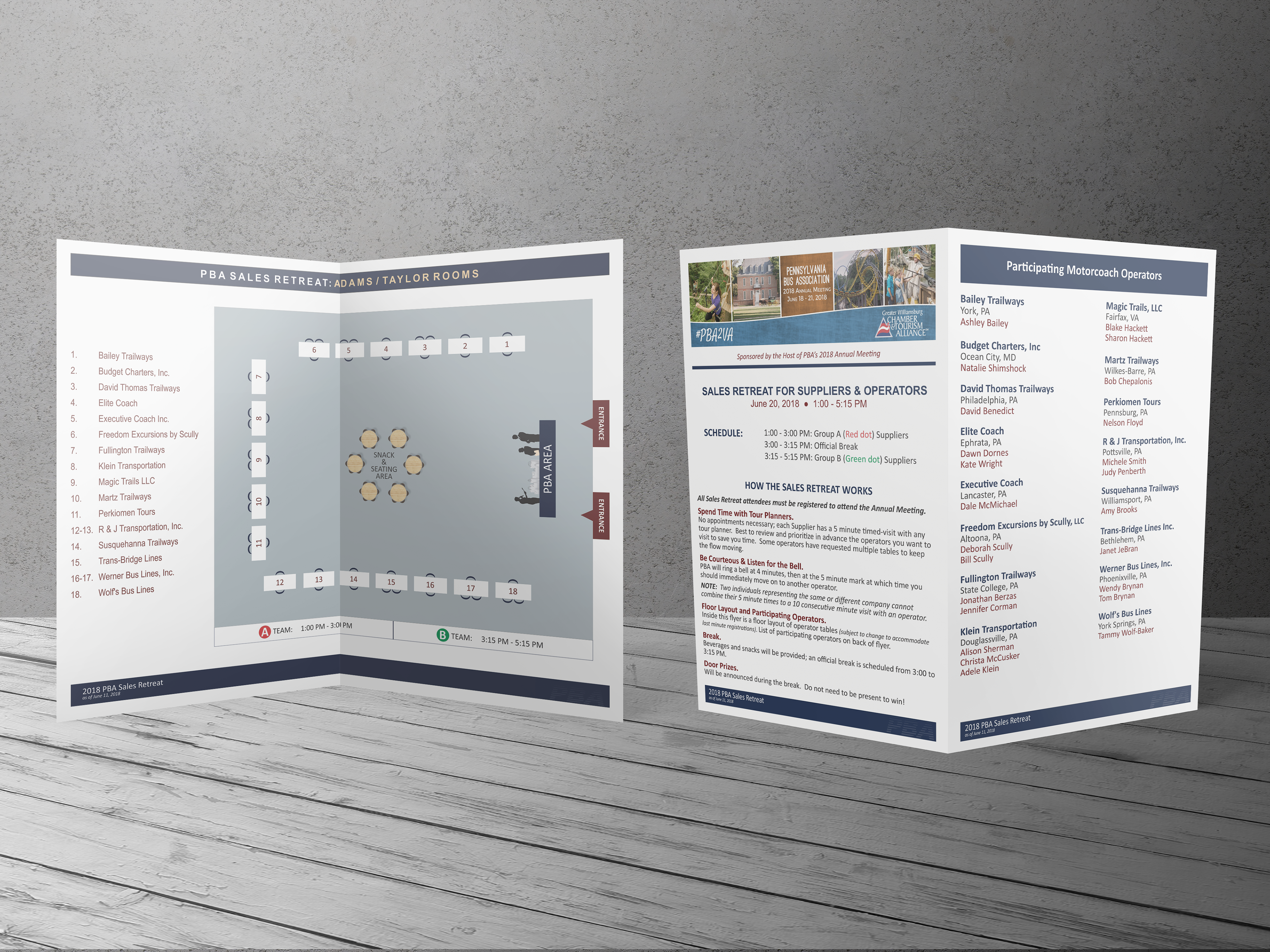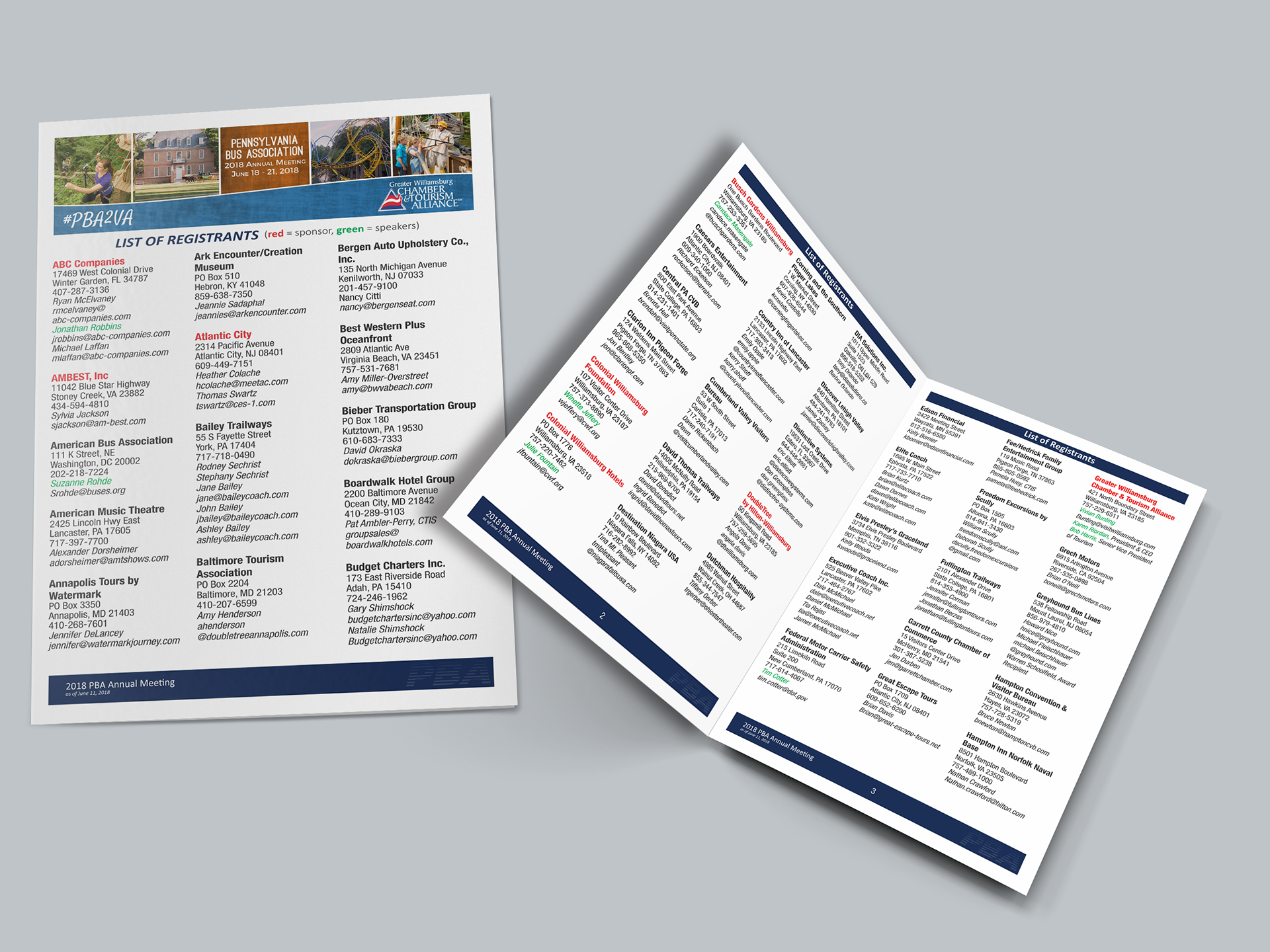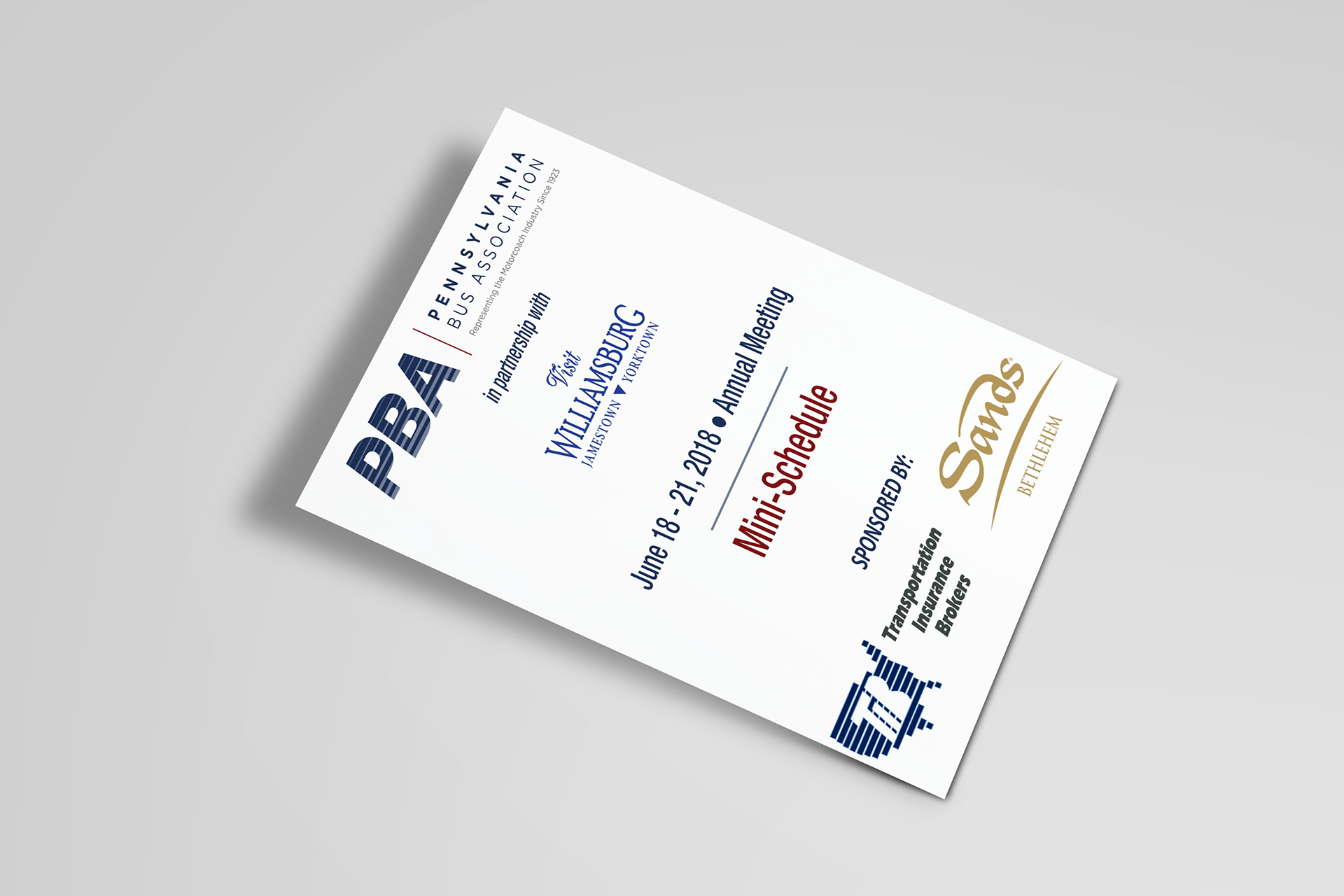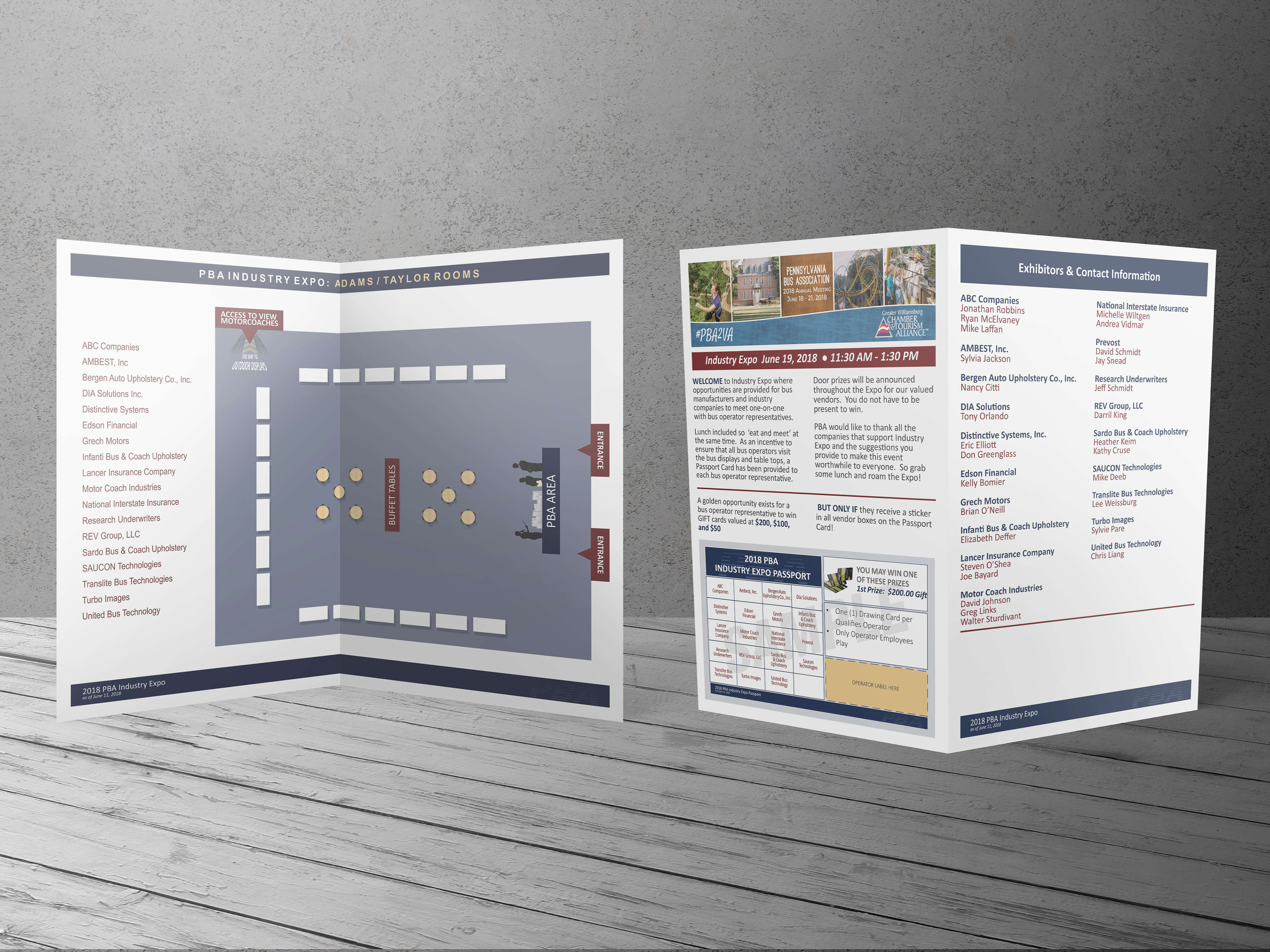 PBA Members have reacted positively to all marketing materials produced. They love the Locator Map that further markets and exposes them to potential clients through the Association.