The Bunk Barn is a company that sells sheds, pool houses and gazebo's in the Amsterdam area of NY.
The owners of the Bunk Barn wanted to change the look and feel of their branding. Their original logo looked like a cartoon outhouse instead of a shed.  They wanted a logo and design that was relevant, attractive and truly represented their shed business.
I traced an image of one of their sheds to create to represent the company as requested. Changed the font and the look of the company name by interlocking the "B's" in Bunk Bunk Barn, using the colors scheme they chose. 
Design Output 
                                                                                                                                                  Business Cards & Stationary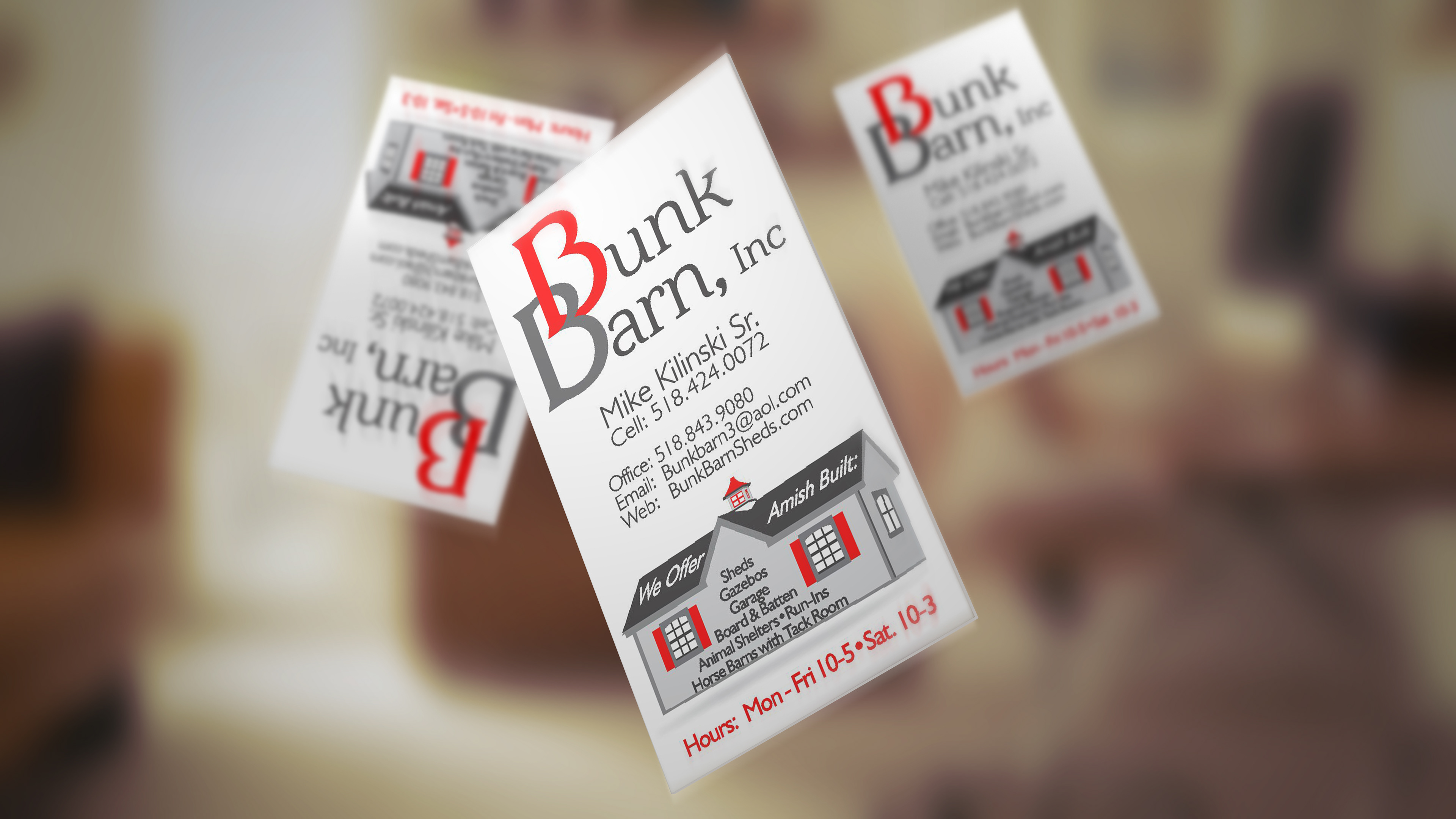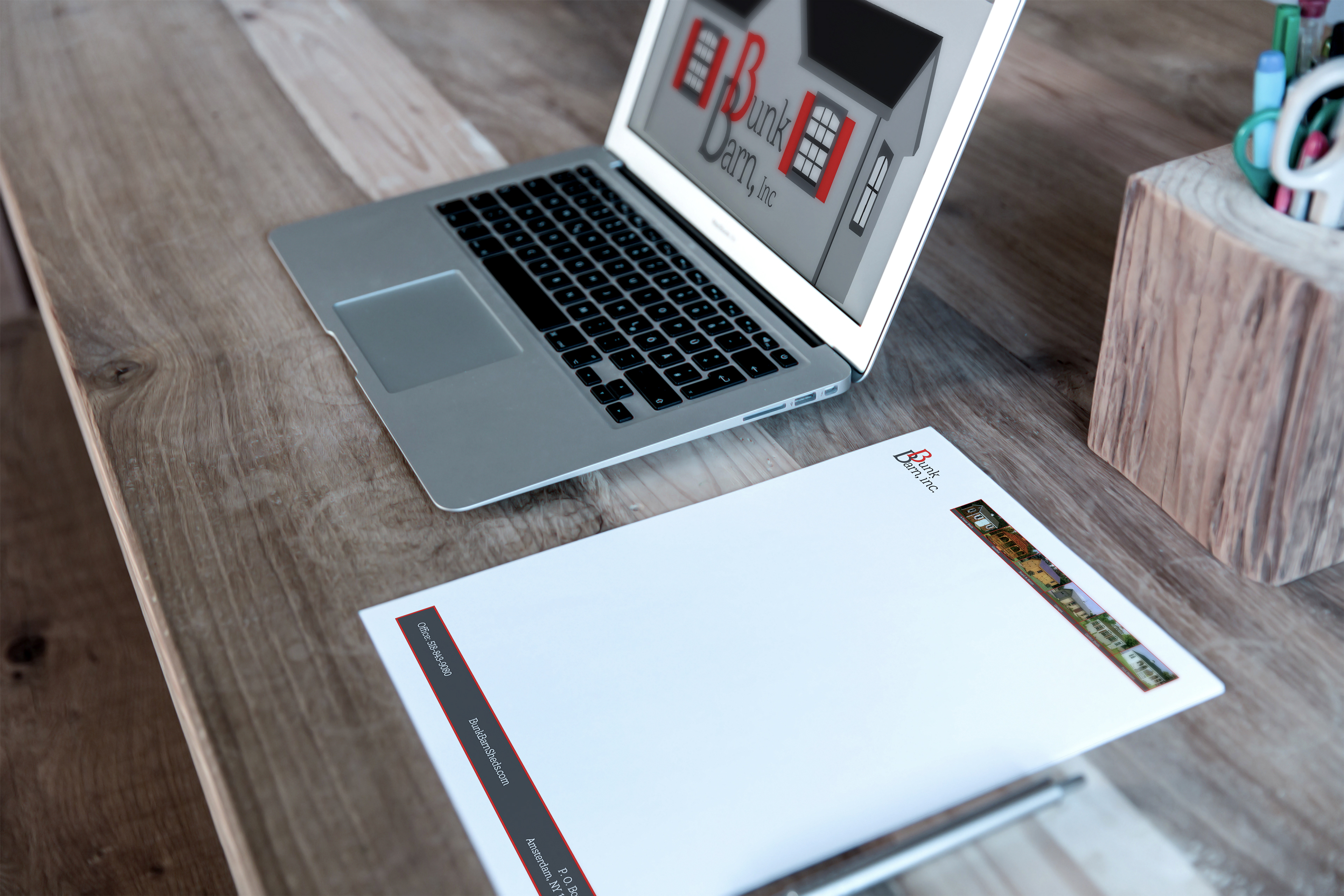 The owners of the Bunk Barn have received overwhelming response to their new look. They stated they have had to re-order business card print three times now. Not only have the business cards been flying off their desk, they have already increased their sales 30%, just by people using the cards to refer the Bunk Barn to their friends and family.